Institutions, co-op programs and the industry all have a role to play in securing the aftermarket's future.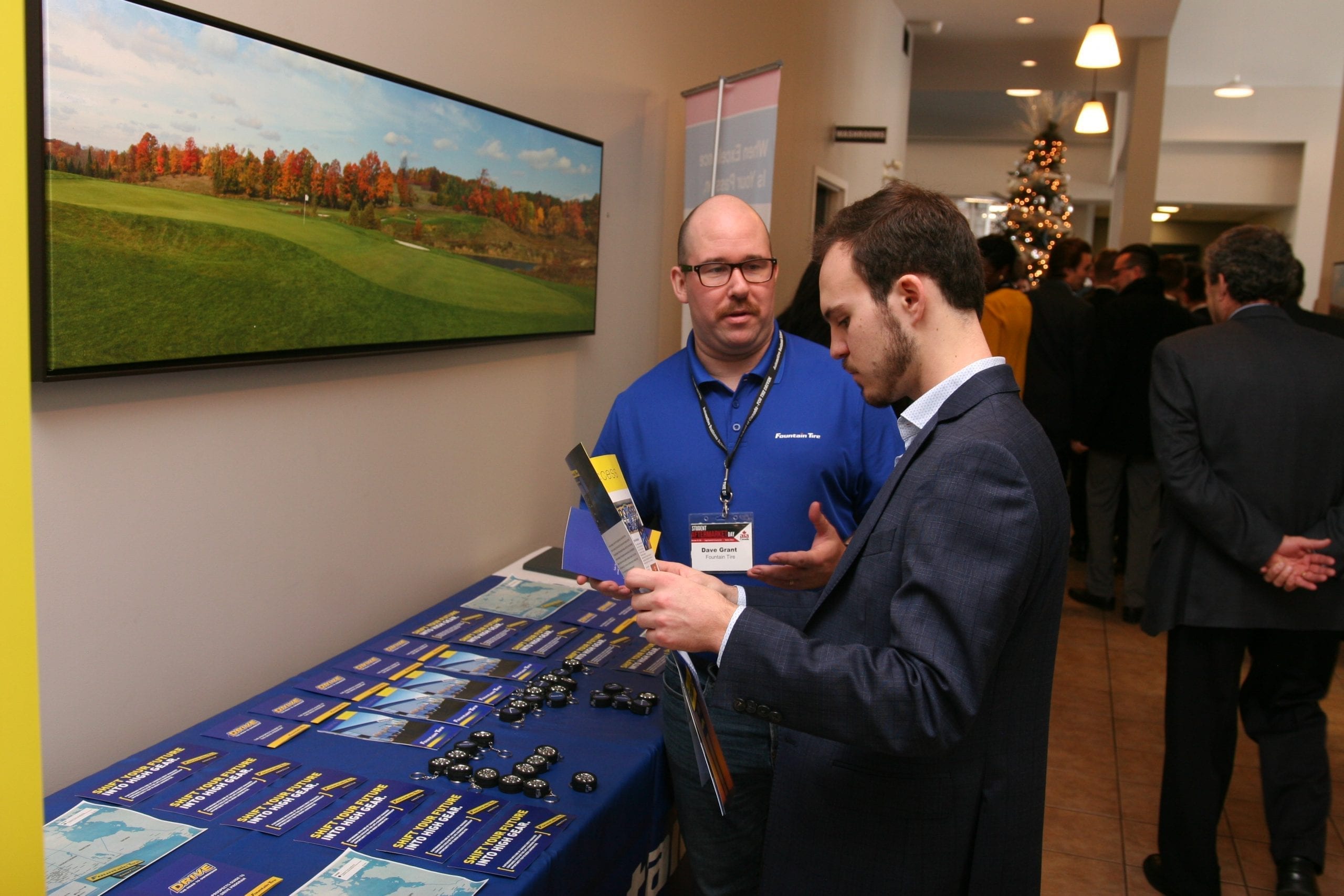 We hear it a lot. Many aftermarket professionals are retiring with not enough spots being filled by new blood to replace them. For decades, our country's education system and political decision making have tilted the balance toward professions such as law and medicine, resulting in a lack of investment in skilled trades and industries that are the lifeblood of the economy, such as the automotive aftermarket.
Yet it's not all doom and gloom. There are signs that things are changing and, as part of a continued series of looking at the synergies between education and the aftermarket, CarCare Business visited the Automotive Business School of Canada (ABSC—an institution that includes an aftermarket business program and an 80 percent graduate placement rate), talked with students looking to establish successful automotive careers and also looked at effective recruitment strategies that allow students to transition successfully into professional roles within the aftermarket.
The importance of mobility
At ground level, Professor John Jackson, who heads up the Automotive Aftermarket Program at ABSC, says the key thing to understand is that while students with a passion for cars often enroll, the course itself and the industry, for that matter, are geared toward understanding the importance of mobility for people in our society and how to facilitate that mobility.
"Automobiles, at the end of the day, are industrial products," says Jackson. "We might hold them in high regard, but they are industrial products that facilitate mobility." Jackson notes that while some students may have a basic grasp of the aftermarket industry, others, particularly international students, often have very little exposure before enrolling in an automotive business management course. "In North America, the aftermarket is a large, well established industry. In other countries it is often very small and nowhere near as developed. So we take that into consideration in helping them understand how the industry is structured."
Jackson adds that as students learn more about the aftermarket industry, not only are they encouraged to study the political and socio-economic factors that influence it, but also to understand how the aftermarket is interlinked with other facets of the automotive industry, whether it's OEM, retail, or collision, as well as the different sectors of the aftermarket, ranging from the parts manufacturing, to distribution, wholesale, as well as service and repair.
Networking opportunities
A key differentiator at ABSC is the ability for students to network and attend industry events. In conjunction with AIA Canada, a special Student Aftermarket Day provides the opportunity for those in the program to present in front of key industry professionals and often build relationships that can lead to highly successful careers.
The school's co-op program also plays a key role. June Martin, the Employer Development Consultant who heads up student co-op programs at Georgian College in Barrie, says a modern, effective co-op is far more than just posting a job and hiring a student. "The co-op has to be an actual position that needs to be created or exists, so the students can't do entry level things like sweeping the floor or making coffee. There has to be buy-in from senior management in the organization, and the crucial piece is having people at the front end of the business implementing the program onboard. Human capital is critical to making it work."
In the ABSC Automotive Management Program there are three co-ops, each lasting approximately four months, where students not only get a chance to experience working in the automotive industry firsthand, but also have a mentor to help guide them while teaching them about the business and industry. So successful is the co-op program that students graduating from ABSC have an extremely high placement rate.
Suitable pool
For employers, such as NAPA Auto Parts, students graduating from such programs present a highly suitable talent pool from which to create the next generation of aftermarket professionals, leaders and mentors. Martin Szydlowski, Human Resources Business Partner, Ontario & Atlantic Regions for UAP, says that today, many employers must develop a different approach if they are to attract, retain and develop employees.
"We place strong focus and efforts on the overall 'Employee Experience,' right from on-boarding and onto development and succession," says Szydlowski. He notes that by partnering with various educational institutions, via career fairs, meet-and-greets as well as industry events, organisations like NAPA Auto Parts have multiple touch points with which to engage with students, develop networking strategies and cultivate the next generation of employees.
On the co-op side, NAPA has developed summer programs, such as its Brand Ambassador initiative, that provide students not only with the opportunity to engage with NAPA's internal and external audiences in different communities through marketing, events and social media, but also to expose these students to the inside workings of the industry as well as informing them of potential career paths and opportunities.
Szydlowski notes that it is important for any industry today, including the aftermarket, to provide learning opportunities for those within it at every level, and to encourage employees to take an active role in furthering their education and skill sets, whether they are just starting their career or have many years' experience.
"The reality is that many roles exist within our business [NAPA Auto Parts] and others that do not require a specific technical skillset," says Szydlowski, though he does note that "attitude and professionalism are key in selecting individuals to join our team."
A Student's Perspective
"I like the ability to see different fields within the industry and the opportunity to work in different sectors in our co-ops. The co-ops are great because they not only allow us to apply the knowledge we gain in school but to get that hands-on experience." – Camille Berube
"I was originally enrolled in an accounting program but I switched when I learned about the opportunities in the automotive program. You have a lot of options here and my goal is to be a mentor for others in the industry. I've been involved in both dealer and aftermarket mentorship programs and they're a great asset for students like myself." – Jessica Cowan
"Having three co-ops to get in and be a part of the industry directly allows you to really get a taste of the industry and learn. You are evaluated on them and need to complete them to earn your degree. It is a great foundation for building a career." – Gabriel Basque