Fleet managers have every reason to turn to telemetry and telematics solutions to improve the performance of their fleets. Three case studies illustrate how telematics offers tailor-made solutions for a wide range of issues.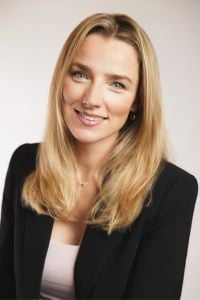 "Telemetry and telematics can provide answers to fleet managers' questions," says Caroline Ouellet, Vice President of Astus, a company that has been offering fleet management solutions for 25 years and aspires to play a role in redefining transport, particularly in the car-sharing sector.
"Data helps to make informed decisions and increases business performance in terms of speed, efficiency, reduced expenditure and fleet optimisation. That's why we work as much with fleet managers as with finance people."
As parks become more complex, it is all the more important to have tools and data to support decision-making. However, as Caroline Ouellet points out, "the manager's gut feeling is also very important, because there are things that cannot be explained by the figures, and the manager's experience is also very relevant to the decision-making process."
The three testimonials that follow highlight two realities: on the one hand, managers are showing a growing interest in data analysis and telematics solutions to manage their fleets. Reliable data also makes it easier to make decisions when it comes to making new purchases, starting the transition to EVs or demonstrating potential savings.
Reduce fuel costs and environmental impact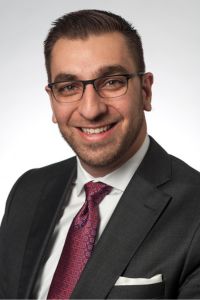 In the UK, Milk & More is the leading online grocery and milk delivery company serving nearly 300,000 households through a network of local distribution centres. Milk & More products are delivered to customers' doorsteps every morning by 1,000 milk trucks.
Having introduced a number of electric vehicles to their fleet, Milk & More needed a telematics solution capable of displaying EV information in real time. The company also needed information on the location of all vehicles, the delivery status and how its delivery drivers were managing their vehicles en route to and from the distribution centres.
Thanks to the work of a team dedicated to data and analysis, Geotab has been able to help them be more effective on a number of fronts.
"After one year, Milk & More has achieved impressive results in terms of cost and environmental impact: a saving of 1.8 million litres of diesel, a reduction of 4,900 tonnes of CO2 and a reduction in fuel costs estimated at £2 million in one yearm" says Chad Saliba, Associate Vice President.
For fleet managers preparing for the transition to EVs, Chad Saliva offers the following advice: "the path towards electrification of a fleet is not always clear, but one thing is certain: it is possible to envisage, following the example of Milk & More, a gradual transition while achieving results in terms of cost and environmental impact."
Vehicle durability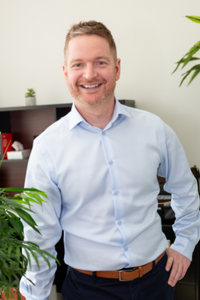 A company in the mining sector, grappling with the issue of the sustainability of its fleet of vehicles, called on Guillaume Poudrier, President of Géothentic, a specialist in fleet management systems.
The problem can be summed up as follows:
Some vehicles drive in areas where they are not supposed to, resulting in breakdowns and repairs.

Many collisions are caused by dust on the site. The vehicles are washed by an external company and there are no strict controls on the frequency of washing.
To manage prohibited zones, Géothentic proposes to use telematics modules to create virtual barriers and oblige drivers to provide feedback if the vehicle moves into these zones.
"We will draw a zone on the map; this zone will be sent directly to the module installed in the vehicle," explains Poudrier. As soon as the vehicle enters this zone, certain messages will be broadcast, reminding drivers that it is forbidden to drive or that they must reduce their speed to 15 km/h. In addition, alerts can be sent to the managers responsible for monitoring driver behaviour.
Telematic tools are ideal for organizing vehicle washes on a regular basis. Poudrier suggests introducing a work order system.
"This kind of system allows the company responsible for the carwash to know where the vehicles are, to retrieve them easily and to specify the terms and conditions; as soon as the vehicle leaves the site, the work order is closed and documented. Measures like these can save a company tens of thousands of dollars."
Poudrier points out that getting to grips with two or three issues is enough to tighten up fleet management. It therefore recommends a gradual move towards a global solution to avoid implementing measures that are not used or that are underused.
Limiting accidents and managing driver behaviour
In the U.S. state of Kentucky, electrical, plumbing and lighting distributor Wiseway has grown rapidly from a single site to nine branches with a fleet of 22 trucks.
In two separate road incidents, the company's trucks were rear-ended, resulting in costly repairs. Wiseway then turned to the Canadian company Geotab, suppliers of telematics for 23 years, to put in place measures to improve driver safety, as Chad Saliba explains.
"We created a driver safety scorecard and started to assess the drivers in the fleet to identify, for managers, those with the best scores and those who could improve. The worst performing drivers were braking too hard, accelerating too fast or driving in the wrong place at the wrong time."
These driver safety scorecards have had a marked effect. Firstly, drivers gradually improved their driving; at the same time, managers noted a 40% drop in speeding and a 40% reduction in idling.
"The driver scorecard introduced by Geotab has become central to maintaining safety standards at Wiseway. The tool allows us to manage risk and monitor speeding, seatbelt wearing and erratic driving."
Finally, this telematics solution provides essential details to help managers identify problems that require additional support.