In addition to acquisition and maintenance costs, a cost-effective lifecycle analysis and good planning are part of best practice.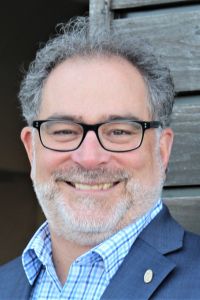 The best way to go about replacing this equipment is to study the acquisition costs and maintenance costs by carrying out economic life cycle analyses over a number of years," explains Roger Constantin, a fleet management expert.
"Take the time to plan and calculate properly. Be very precise in your calculations and pay attention to the capture and integrity of the data before making this kind of calculation. An economic lifecycle analysis will enable you to find the precise point at which maintenance costs will start to rise again, depending on the type of asset."
For some assets, this point will come after the first 5 or 6 years, while for others it will be in 10 or 15 years. Obviously, the higher the value of an asset, the longer its theoretical life should be.
"You can base your decision on what the manufacturers tell you, or you can rely on the prevailing opinions in the fleet management community, but the real way to go about it is to look at your costs," says Constantin. And you'll often find that you can significantly extend the life of your vehicles.
Strategic planning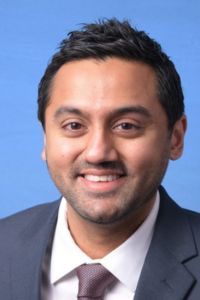 For managers, the biggest difficulty is planning this rotation, points out Ryan D'Souza, President of Jim Pattison Lease, specialists in leasing and fleet management.
"SMEs are so busy running their businesses on a day-to-day basis that many of them wait until the vehicle breaks down before repairing or replacing it. Planning ahead is difficult, but it's essential because this is a fast-moving industry and you don't want to find yourself without a vehicle."
Roger Constantin points out that planning rotation on the basis of precise analyses "will make it possible to extend the replacement period over a year or two rather than a few months, and thus give the company's financial managers the opportunity to adjust their budget accordingly."
Resale value
The average price of a vehicle today is around $66,000, estimates Ryan D'Souza, which is significantly higher than two or three years ago. He therefore recommends that customers who are planning to replace the vehicles in their fleets consider what their needs will be over the next two years and how this might change.
"They are at an all-time high today, so the best thing to do is to get the fleet on the road now when the value is very high. But the challenge is that the prices of new vehicles to replace them are also very high."
Furthermore, in order to reduce their acquisition costs, managers sometimes decide not to have certain advanced safety features installed on vehicles because they do not meet their needs.
A mistake, according to D'Souza.
"When you take this vehicle as an option or sell it to the public, you have to consider that most consumers want to have these features; so when you sell the vehicle, more customers will be attracted to it because it has these features."
Maintenance costs
According to D'Souza, vehicle maintenance costs have risen significantly. Jim Pattison Lease has analysed average maintenance costs over the last 4 years and concluded that these costs have increased by 20% compared to 2020 figures. Everything is going up: labour costs and spare parts costs. Given this reality, it is all the more important to review the data on vehicle use.
"We recommend reviewing your entire current fleet: the average kilometres driven according to vehicle type, location, etc., and then projecting an estimated mileage and defining this mileage on the basis of a total cost of ownership model", explains Ryan D'Souza.
Companies have a great deal of data at their disposal that enables them to estimate the total cost of ownership for a vehicle and thus establish the optimum number of kilometres to determine the replacement cycle.
Optimising the integration of EVs into a fleet
Managers planning to gradually integrate electric vehicles into their fleets need to prepare accordingly. EVs are likely to cost more to buy, but financial assistance from governments is helping to reduce this cost.
"With EVs, it's a completely different challenge, but the news is good," says Constantin. "Scientific studies show that the maintenance costs of electric vehicles are falling. But we mustn't forget that before EVs can be integrated into a fleet, an infrastructure must be put in place to power them."
Planning for EVs is different, because recharging is an issue. Filling up with petrol takes 10 minutes and petrol stations are everywhere. Charging an EV can take hours, so if the vehicle isn't on the road during working hours, it's not productive.
"Planning and analysing a mixed fleet is generally different, except when it comes to total cost of ownership," explains Ryan D'Souza. "So it's important to have specific policies for these issues. Analysis and planning for EVs is a little more difficult, because you have to identify different usage factors."
Planning allows you to establish facts and find answers to questions that arise quickly:
Where will these vehicles be recharged?

Who drives EVs?

What will their career paths be?

Are drivers taking EVs home? Can they get a charger?
The shortage of electric vehicles that we've experienced up until now is improving, and the inventory is better, believes D'Souza. In fact, "in the commercial fleet sector, electric vehicles are fairly easy to find, depending on the model, even if there is still a shortage for several models."