For its fifth anniversary, local bottler Coke Canada is acquiring six Class 8 electric trucks for its Montreal fleet, with financial assistance from the Quebec and Canadian governments.
While their competitor Pepsico chooses electric semi-trailers manufactured by Tesla, Coke Canada is joining Volvo in a pilot project to determine how the batteries behave in winter.
"We chose Volvo trucks because of their durability. What's more, their aspirations and values are similar to ours," says Érika Tremblay, Vice President of Coke Canada's Eastern Business Unit.
Even though Volvo is a Swedish manufacturer, a country used to cold weather, this type of pilot project would be a first. The experiment will determine whether the duration of the charge in cold weather is sufficient to meet operational requirements. Coke Canada plans to extend the use of these vehicles across Canada, depending on the results of the pilot project.
"The six Volvo VNR electric 6×4 tractor-trailers will be integrated into delivery routes in the Greater Montreal area. The trucks have a six-battery configuration that gives them a range of up to 440 km on a single charge, allowing them to make numerous 150 km round trips between the Montreal distribution centre and delivery sites several times a day."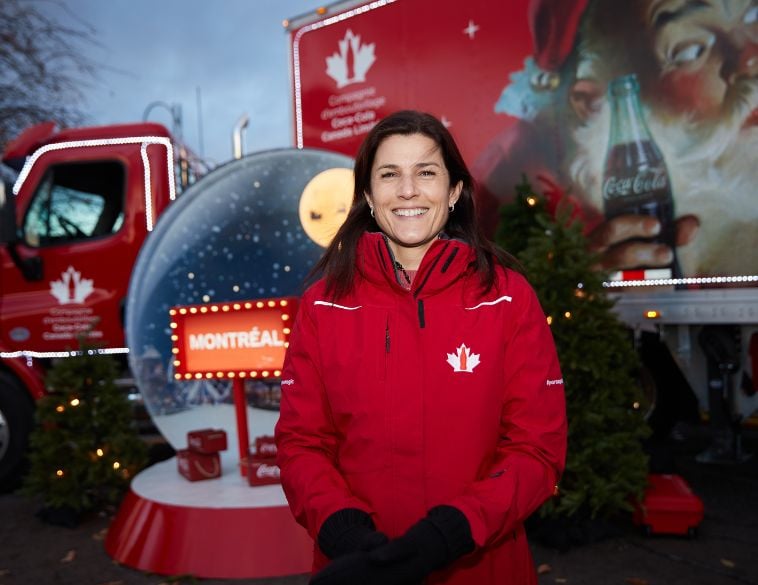 A structuring project
We've been working on this project for a long time," says Tremblay. "Our priority was to ensure that these trucks would have the right battery and that the battery would last long enough to be able to make deliveries with heavy trailers; the load weight represented by Coca-Cola beverages is significant."
Coke Canada is aiming to become "the first Canadian food and beverage supplier to adopt a zero greenhouse gas emissions system and integrate it into its fleet of Class 8 trucks."
The company has also installed three 150-kilowatt chargers at its distribution centre, which take just 90 minutes to charge the battery to 80%.
The local bottler does not use its delivery vehicles at night "for the time being. Even though we want to maximize our fleet and be able to deliver at night, too few of our customers—grocery shops, for example–are open during that period," says Tremblay.
A revealing pilot project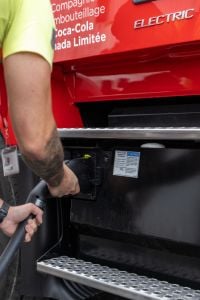 "Volvo showed us their trucks and said they had a range of 440 kilometres in non-winter conditions. They also told us that in winter you can expect that mileage to be cut almost in half."
Coke Canada will be testing these trucks this winter to find answers to a number of questions:
In winter, will we achieve half the estimated mileage in summer?

Will we be forced to recharge more often, thereby reducing the number of customers we can serve?
"We also want to test the trucks with our load and calculate the number of kilometres and the number of trips we can make to our customers. Even if we have slightly fewer customers to serve in winter, we still need to have precise answers to some fundamental questions."
The company is giving itself six months before it can start drawing conclusions about the vehicle's range with different loads and over different distances.
"The results of this pilot will tell us where, when, how and how many vehicles will be integrated into our fleet over the next few years," explains the vice president.
A second phase of the Coke Canada pilot project involves the three Ford E-Transit electric service vehicles used for equipment maintenance in the catering sector.
A fleet of 650 vehicles in transition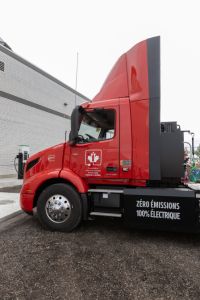 When it comes to reducing greenhouse gases, Coke Canada has a very specific objective: to cut them by 46% by 2030. To achieve this, a host of options will be evaluated, including electrification, biofuels and alternative fuels such as hydrogen.
"In addition to improving the fuel efficiency of our fleet of 650 vehicles, we plan to achieve this objective by taking measures relating to our energy consumption and direct emissions from our production facilities."
Coke Canada also points out that pilot projects are an integral part of their approach.
"Our approach is to collaborate with expert organizations and leverage their know-how, run pilot initiatives to understand how these technologies work within our business, and then expand them based on what we learn and their feasibility."