FedEx has just integrated 50 electric vehicles into its fleets in Montreal, Toronto and Surrey, British Columbia. In Quebec, five new electric vans are now part of the fleet at the Montreal East branch, out of a total of 80 vans in operation.
The company is ready to receive 20 electric trucks, to replace as many petrol trucks, as soon as they become available. But as with most fleets across the country, it's the reality of the EV supply on the market that is dictating the pace of the transition at FedEx.
"Our approach is progressive, ambitious and reflects a realistic analysis of the availability of EVs on the market," explains Nabil Ghazou, Senior Manager at FedEx Express Canada. "Our schedules will be adapted according to the availability of vehicles. We have already begun preparations in other branches by installing charging stations." For FedEx, the impact of this transition on operations is nothing but positive.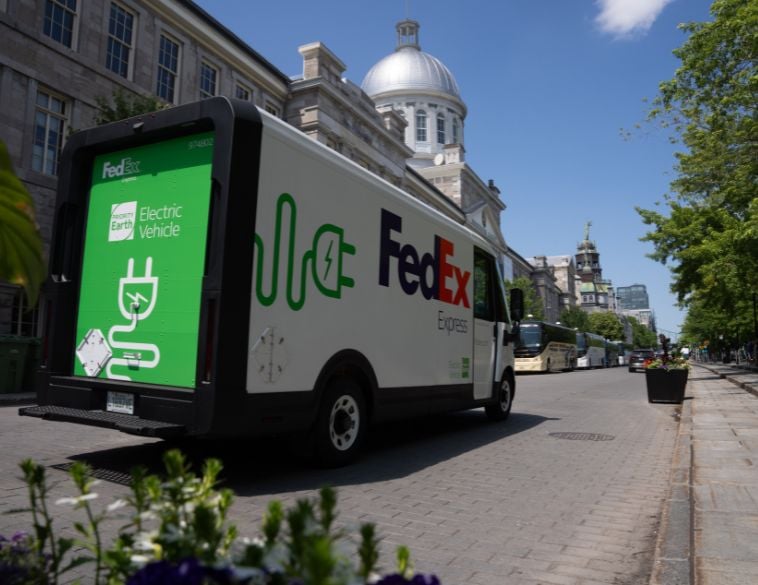 Greener, safer vehicles
The new vehicles are BrightDrop Zevo 600s manufactured by General Motors, equipped with a set of cameras that virtually eliminate blind spots. The safety aspect of the new electric van is a key issue for FedEx.
Considering that these vans are used in the densest areas of Montreal, we can understand the carrier's concern for the safety of pedestrians and cyclists.
"The cameras are installed all around the truck; there's even a camera that allows the driver to look over the top of the vehicle before making a manoeuvre. What's more, the driver's seat will vibrate to warn him that a pedestrian is nearby. For us, this equipment is essential."
The carrier relies on its own mechanical technicians to maintain these vehicles.
Drivers prefer EVs
FedEx's priority is to replace petrol trucks with EVs in areas where there are many deliveries, the area is dense and there are frequent stops.
"But it's the majority of drivers who "put their hand up straight away" to drive this type of lorry," says Ghazou. "What's more, they receive individual training on how these EVs work.
"Our drivers prefer electric vehicles to petrol-powered vehicles. They appreciate the positive environmental impact, the quieter nature of EVs and the technological tools built into the vehicles."
Even customers are reacting positively, not hesitating to ask the drivers questions about how the electric vehicle works.
As FedEx vehicles are on the road during the day and evening, recharging takes place at night. To reach 100% charge, five to six hours are enough for this type of vehicle.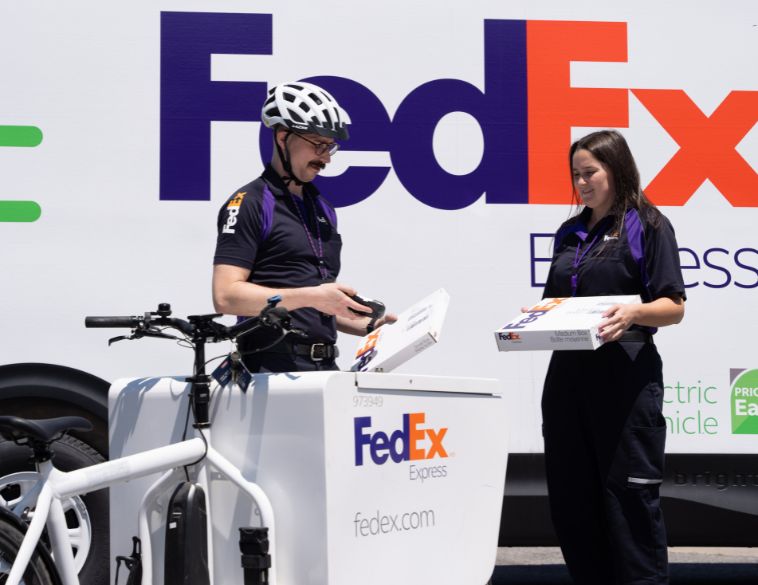 Electric delivery bicycles are in!
In densely populated areas such as the Plateau Mont-Royal, FedEx aims to replace certain petrol vehicles with electric bicycles. Since the beginning of June, two Swiss-made electric bicycles have been in service in the streets of this district. In the short term, FedEx will be adding five more electric bikes to its Montreal fleet.
"These bikes can carry 40 to 60 parcels at a time. The driver sets off from a sorting centre (microhub) in Montreal with his 60 parcels; once these deliveries are complete, he returns to pick up the other available parcels and get back on the road."
FedEx plans to use these bikes even in winter; they will be fitted with winter tires, while drivers will be provided with clothing to protect themselves from the cold. "Some days, when it's cold or snowy, we'll obviously have to analyse the situation and decide to use another vehicle if it's too dangerous for the driver."
In Toronto, FedEx is also trialling electric trolleys as part of a pilot project, which allow parcels to be transported easily over short distances, rather like bicycles.
Carbon neutrality in 2040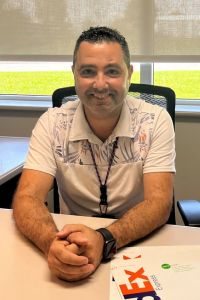 Aware that the industry must do everything in its power to reduce its ecological footprint, Ghazou confirms that "there's a lot of work to be done. I think our goal of having a fleet of 100% electric vehicles for deliveries and collections by 2040 is quite realistic."
He advises fleet managers to go ahead with the transition and start implementing this type of programme as soon as possible.
Finally, Hydro-Québec's ability to supply energy remains a potential issue.
"It's clear that the more the EV fleet grows, the more we'll be able to see the scale of this issue and the ways in which it can be managed," explains Ghazou. "But we're still at the very beginning of our transition."