Telematics is a strategic tool that enables fleet managers to build a tailor-made maintenance schedule. The benefits of using this technology are tangible, in terms of optimisation, productivity, compliance and sustainability.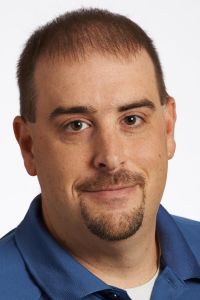 Telematics uses GPS technology and on-board diagnostic (OBD) systems to track cars, heavy vehicles and other equipment and trace their movements. Telematics is a strategic tool for commercial and public vehicle fleets.
"Telematics is a powerful tool that fleet operators can exploit for a variety of use cases—assessing driver behaviour, optimising route/efficiency, monitoring fuel consumption/efficiency and so on. This technology adds significant value to most businesses in virtually every area of operation," explains Dave Broadwater, Manager, Holman Fleet Management Services.
Fleet managers who use this technology to build a maintenance schedule can see the benefits in terms of optimisation, productivity, compliance and sustainability.
An essential tool that's easy to integrate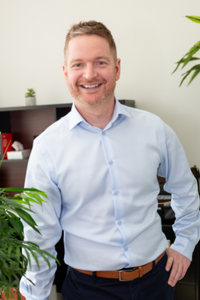 "For me, a maintenance schedule is a must," says Guillaume Poudrier, President of Géothentic. "You shouldn't be afraid to explore this technology for more optimal management of your fleet. These projects are simple, fast and can be completed in just a few hours. The process is transparent and can be implemented without disrupting operations or staff."
What's more, telematics systems are integrated into vehicles at the factory, making the transition easier for fleet managers.
"The fact that this powerful technology is factory-integrated into many popular fleet models means that two of the biggest obstacles companies face when exploring a telematics strategy have been virtually eliminated: installation costs and logistics," says Broadwater."
Optimising vehicle maintenance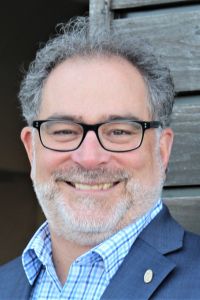 A telematics tool makes it possible to create a flexible, dynamic calendar that is adapted to the reality of vehicle use.
"Fleets that operate on a static schedule, with maintenance every three months, for example, always find themselves in a situation of over-maintenance, which generates costs, or under-maintenance, which is undesirable. A telematics tool is precisely the answer to this kind of challenge," stresses Poudrier.
Telematics also enables vehicle maintenance managers to better plan and schedule their maintenance.
"Scheduling means making sure we have all the resources available and necessary to carry out the maintenance, such as physical space, equipment, parts and, above all, labour," explains Roger Constantin, Park Management Specialist."This is the data we need to make a diagnosis and prepare the vehicle for servicing."
Productivity and corporate culture
Implementing telematics entails few changes to employee or driver management habits. On the contrary, say the experts, the introduction of this technology would result in improved internal dynamics, a better working climate and internal communications, as well as increased productivity.
"I'm always surprised to see that some people still manage their fleets using the Excel file method," says Poudrier. "If we manage from an Excel file or if an employee has to call these drivers to find out the mileage on his vehicle, it's the whole corporate culture and productivity that is negatively affected."
By integrating telematics, all the data needed for maintenance will be compiled automatically and will be available on demand. "The technology also makes it possible to analyse data on the use of certain mechanical components," explains Roger Constantin.
"Telematics also gives us more accurate information about the vehicle's engine hours. Before, we used to track mileage a lot, especially in the case of lighter fleets, but if you do a lot of idling, the mileage doesn't necessarily represent the actual use. So we have to look at engine hours."
Sustainability, compliance and reliability
The data generated by telematics also makes it possible to comply with the periodic servicing recommended in the maintenance guide supplied by the manufacturers, thereby preventing warranty issues. This reduces wear and tear on the vehicle and increases its reliability.
"Telematics also allows us to understand how the vehicle is used and under what conditions," explains Dave Broadwater.
"The maintenance schedule takes into account drivers' driving performance and adjusts accordingly. Technology can also be used to project the reliability of certain equipment components, such as brakes, for example; information on usage enables us to make a projection and know when they need replacing."
Creating added value for the company
In today's commercial and technological landscape, fleet managers are faced with two very real challenges: data overload and the ability to interpret data to create added value.
Broadwater advises fleet operators to "cut out as much noise as possible and take the time to work out what information is valuable and actionable. Sometimes trying to interpret telematics data effectively in order to get a true picture of your fleet's performance can feel like drinking from a fire hose."
The experts also recommend that the technology should be introduced in stages, and point out that even partial automation of the maintenance process already results in significant gains.
"By integrating telematics in a step-by-step fashion, it will enable you to go out and find the information and master it," explains Constantin. "Once you've mastered the basic information, you can think about moving on to a higher level and slowly but surely building and ultimately improving your performance."
In conclusion, the experts agree that telematics can help to reduce the costs associated with maintaining a fleet of vehicles, but at the very least these tools help to stabilise costs. It is therefore possible to convert these actions into operating costs and usage costs for a company.
"In my practice," recalls Constantin, "I have often seen companies that were completely unaware of the benefits that telematics could bring them. Hence the importance of leadership in an organisation to eliminate this lack of awareness of the benefits of preventive maintenance."