Notice to heavy vehicle fleet managers! The renewable compressed natural gas (CNG/RNG) industry is on a campaign to convince you to replace your diesel trucks with natural gas trucks!
"The diesel truck market has accustomed us to a single fuel for all types of transportation. But ideally, a fleet is made up of diesel trucks, electric trucks and natural gas trucks; fleet managers are going to have to adjust and see each energy as another tool," predicts Richard Prévost, Sales and Training Manager–CNG/LNG for trucks at EBI, the largest distributor of compressed natural gas in Quebec, serving mainly heavy-duty fleets through a network of public and private refueling stations.
In Quebec, the heavy haulage and freight market represents 90,000 trucks. Of these, only about 100 run on CNG. Two large renewable natural gas distributors, Energir and EBI, are working to change that. Their vision is to participate in the replacement of 25-30% of diesel vehicles in a fleet with CNG/GNR trucks within 5-10 years.
"It's a big market to conquer with far fewer players than electrics," says Richard Prévost.
Why now?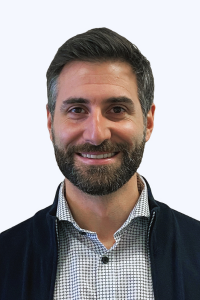 Heavy-duty vehicles–Class 7 and 8 trucks, tractor trucks and waste and recycling collection vehicles – have been running on gas for almost 10 years.
Today, thanks to technological advances, compressed natural gas (CNG) is gaining market share while liquid natural gas (LNG) is reportedly declining. More and more fleet managers are looking at CNG because of the potential savings, the environmental urgency and the long-awaited arrival of a new, more powerful CNG engine in 2024, among other reasons.
Globocam, a major truck dealership network in Quebec, is aware of the changing market.
"We see a tendency which could result in an increase of the market share of this technology, confirms Thierry Salem. Especially with the arrival of the 15-liter engine that will be marketed by the engine manufacturer Cummins. But for us the direction is clear: we sell natural gas trucks, we maintain natural gas trucks, we service natural gas trucks and we sell parts for natural gas trucks.
A new, more powerful engine
"Cummins has developed a 15-liter engine that offers 500 horsepower while significantly reducing greenhouse gas emissions. This technological advance is very well regarded by the industry," said Francisco Doyon.
Thierry Salem confirms that the arrival of the new gas engine, able to offer the same performances as a diesel engine, is a turning point.
"The new engine could be a paradigm shift for part of the industry. Some large carriers have already made the switch to natural gas, but at the time it didn't make the cut because the engines weren't powerful enough."
A poorly understood fuel
In the world of heavy transport, CNG/GNR is disliked because it is not well known," explains Richard Prévost.
"Many in the industry confuse compressed natural gas with liquefied natural gas; others outright mix compressed natural gas with propane, fossil gas and renewable."
A growing distribution network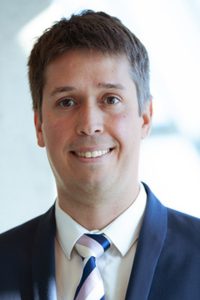 At Energir, we are aware that the main concern of managers is the availability of supply. But the distribution network is expanding rapidly.
"The refueling infrastructure is more abundant today, both in public and private stations," says Francisco Doyon. In Quebec, there are nine public refueling stations, some of which offer fast refueling (10 minutes or less). The best route for refueling is from Quebec City and Montreal to Windsor, Ontario. There is a station in Saguenay and another in Sherbrooke. Abitibi is part of our development projects.
Carriers using the Montreal-Quebec City route are well positioned to adopt CNG trucks," explains Richard Prévost.
"The ideal application is the truck that drives 150,000 km per year between Quebec City and Montreal and back once a day. There are a lot of stations on that route and with one fill-up you can make the round trip."
Across North America, there are approximately 150 compressed natural gas fast-fill stations.
Economy and environment
Two other arguments in favor of CNG/GNR attract the attention of fleet managers: potential savings and environmental responsibility.
"Compressed natural gas is about 30 to 40 percent less expensive than diesel," says Doyon. From an environmental standpoint, CNG, compared to conventional gas, can contribute to a 15-20% reduction in GHG emissions."
A major argument for a transport company.
"Heavy truck fleets are increasingly being questioned by their customers about their carbon footprint, so making transportation greener meets the expectations of project owners who themselves have GHG reduction targets across their operations."
Richard Prevost insists, "We offer an opportunity to save money and decarbonize significantly; CNG/GNR is too well kept a secret."
Maintenance: a network to develop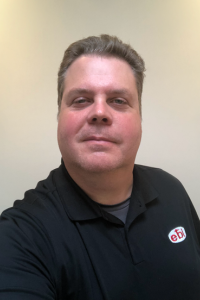 In addition to the lack of knowledge, the lack of manpower remains an obstacle for the industry. Training new natural gas engine mechanics is a challenge.
"We still have to develop a network of dealers capable of repairing these engines," says Richard Prévost. It takes a different kind of certification and not just any truck dealer can become a specialist.
Globocam has been offering maintenance services on gas trucks for several years now. Today, the dealer is investing and doing everything possible to increase the number of service points that can accommodate this type of truck.
"Our goal is to increase our service offering in the near future," concludes Thierry Salem. "Our customers expect service as good as what is offered for diesel trucks so we are working to make our facilities compliant."