This year's event defied expectations in many ways, setting the stage for future automotive expos.
There was a lot of anticipation going into the 2023 Canadian International AutoShow (CIAS). After a three hiatus of not being able to host a physical event, it was very encouraging to see such a huge turnout—including record-setting numbers of people on the Saturday and Sunday of the Family Day long weekend in Ontario (February 18-20). 
Looking back, there are some key observations about how events like this are being received in the post-pandemic environment. One thing we did notice, was a lot more exploring of new brands by consumers, providing a big opportunity for those OEMs present at the AutoShow to bring new buyers into the fold. 
Elevated presence
We also found that many exhibitors chose to bring groups of employees to the event in significant numbers, which really allowed them to elevate their presence and their ability to interact with those attending the show. Being based at the Metro Toronto Convention Centre also provides CIAS with an advantage in that many of the OEMs' corporate offices and manufacturing facilities are located not far away, giving them the ability to have ample product and staff on-site. 
This year was particularly significant for the event in that it represented the 50th anniversary of CIAS, so, even though we had a relatively short runway this year to put everything in place, there was a need to ensure we created the complete automotive experience. Besides the new vehicles on display, we were able to bring some truly special exhibits, including the lifesize Hot Wheels display from the company's headquarters in El Segundo, California, the magnificent 75-years of Porsche hosted by Cobble Beach Concours d'Elegance, as well as a life-size Lego Lamborghini which took 10 months to build and constituted over 400,000 parts. We also had the impressive and always popular Auto Exotica and Oblivion displays, along with interactive events including Camp Jeep, the Electric Vehicle Test Drive opportunity and the Electric City showcase. Although Camp Jeep has been in operation for 20 years and is a very well-oiled machine, CIAS 2023 was the first time it was hosted in Canada.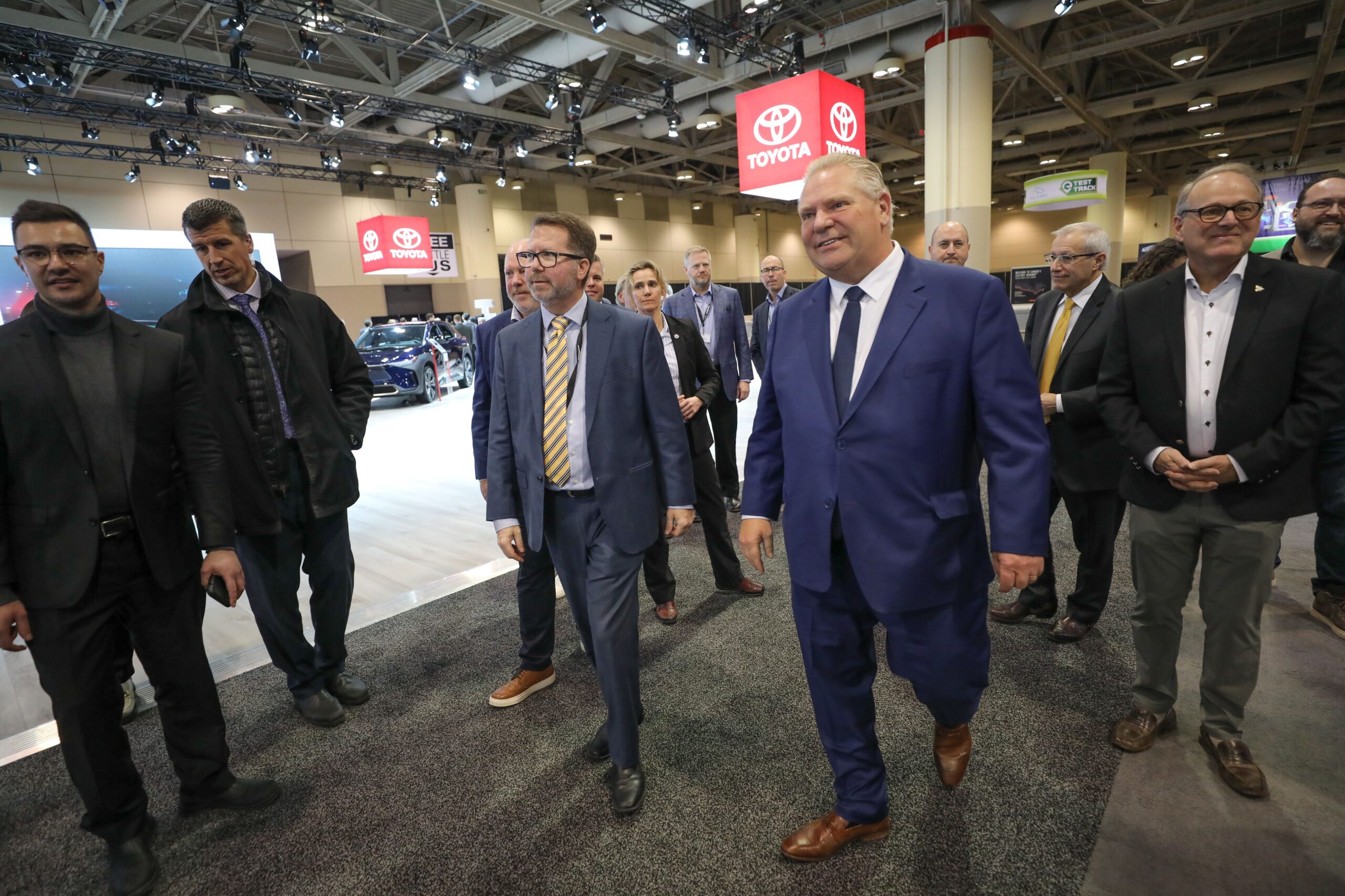 A huge hit
Camp Jeep proved a huge hit with attendees with smiles aplenty and photos and content generated from a live, unique interactive experience. The EV Test Drive was another that really resonated. Initially, we had planned to offer up to 300 test drives per day, but once the show opened, that number increased to more than 600 per day via 19 vehicles from nine different brands. By the time the AutoShow concluded, we'd conducted more than 6000 test drives. For a first-time initiative, we were very pleased with how well things went.
With government mandates regarding EV sales becoming more prevalent, being out of the gate early with a test drive program like this can help attract consumers into learning and experiencing EVs—providing them with a better opportunity and knowledge to purchase or lease one when the time comes. Based on how well it was received, we look forward to continuing with the EV Test Drive format and adding new elements to it in the future. 
While some OEMs chose to sit out this year's CIAS, for the ones that did participate it was truly a chance to generate excitement and meaningfully connect with consumers. Based on information already received from online surveys we conducted; many chose to plan their family day weekend activities around the AutoShow. And some of the exhibits were truly unique, including the battery electric Project Arrow, Canada's first original, full-build zero emissions vehicle, presented by the Automotive Parts Manufacturers Association (APMA) and Potential Motors, based out of Hanwell, N.B., which debuted its electric Off-Road-Vehicles manufactured right here in Canada. 
The concept of the show is to fire the imagination and allow people to dream and experience things they normally don't get to do. And, I think that if the last three years have told us anything, it's that events like CIAS continue to do just that as well as serve as an ideal place for people to communicate, share ideas, and celebrate what is really one of the most important sectors of the Canadian economy.