Polestar Cars has cemented 2022 growth in Canada with staffing and sales volume.
The company announced several strategic initiatives to scale up the Canadian market. Canada is one of the brand's most successful sales regions, contributing significantly to Polestar's global success of 21,200 deliveries and 50,000 cars ordered in the first half of 2022.
Led by Hugues Bissonnette, Head of Polestar Canada, the Montréal-based team has appointed several critical new hires. The team now includes a full roster of experts across marketing, operations, retail, technical operations, aftersales, and financial services.
Joining the existing Marketing Manager, Technical Operations Specialist, Retail & Sales Manager and Financial Sales Manager, the new roles of Network Development Manager, Order Management Specialist, Marketing & Events Specialist and an additional Retail & Sales Manager have been added. These support the business primarily across its sales, orders and distribution, as well as customer experience teams.
'Local-for-local' support
"We have seen great enthusiasm all across Canada from our customers," says Bissonnette. "As we add to the Polestar Canada team, we are excited to offer 'local-for-local' support to current customers while being able to appropriately scale up for expected rapid growth in the market."
Polestar 2, the company's award-winning electric fastback, has been a major success in Canada, with retail deliveries up 244% year-to-date. Polestar 2 qualifies for the Canadian government's CAD $5,000 i-ZEV electric vehicle rebate, which when applied brings the price to CAD $48,950. Additionally, Polestar 2 qualifies for provincial rebates in numerous provinces and territories, including CAD $7,000 in Quebec and CAD $3,000 in British Columbia.
Three retail Canadian 'spaces'
The Polestar Canada team works in lockstep with the brand's three retail "Spaces" across the country. Located in Toronto, Montréal and Vancouver, Polestar is able to serve approximately 95% of the addressable electric vehicle market in Canada.
Located in the Yorkville shopping district, Polestar Toronto serves as one of the flagship Spaces for North America and was the first Polestar Space to open on the continent.
In Montréal, the current Polestar Space has become a statement piece in the area of Laval. Housed in a radical, multi-story showroom made of recycled shipping containers, the Quebec Space has become the top sales location in Canada.
The highly anticipated new Polestar Space in Vancouver, located in the Kitsilano neighbourhood, is rapidly nearing completion. It is expected to open at the end of 2022. The current Polestar Space in Vancouver is located at the Park Royal Mall.
Customers interested in ordering Polestar 2 can do so at polestar.com, and schedule a test drive at here.
Electric roadster concept going into production
Polestar confirms plans to put the Polestar electric roadster concept into production. The production car is expected to launch in 2026 as the Polestar 6 electric performance roadster. Interested customers in all active Polestar markets are able to reserve a build slot online from 16 August 2022.
"With the overwhelming consumer and press response, we took the decision to put this stunning roadster into production and I am so excited to make it a reality," says Thomas Ingenlath, Polestar CEO. "Polestar 6 is a perfect combination of powerful electric performance and the thrill of fresh air with the top down."
Builds on design, technology and sustainability ambitions
Revealed in Los Angeles in March as the Polestar O₂, the electric roadster concept builds on the design, technology and sustainability ambitions laid out by the Polestar Precept and showcases the brand's vision for future
sports cars.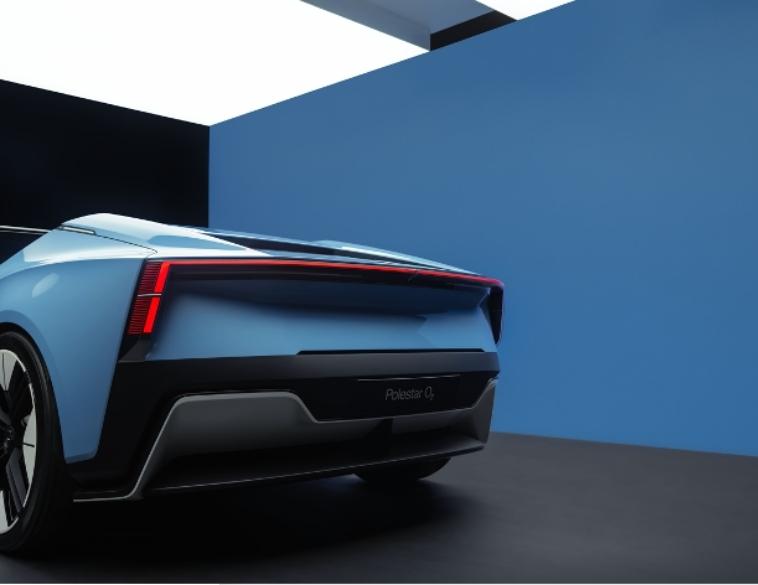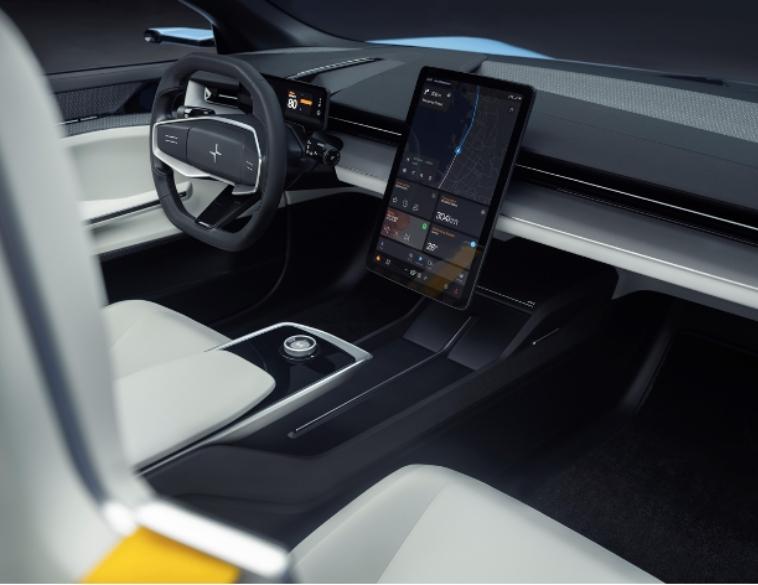 The hard-top convertible will be built on Polestar's bespoke bonded aluminum platform. Developed in-house, it will feature the high-performance, 800-Volt electric architecture already confirmed for Polestar 5. This includes an output of up to 650 kW (884 hp) and 900 Nm from a dual motor powertrain, a targeted 0-100 km/h sprint time of 3,2 seconds and a top speed of 250 km/h.
To celebrate the launch, 500 numbered units of a special 'LA Concept' version, the 'Polestar 6 LA Concept edition', are planned to be produced. They will exclusively feature the unique 'Sky' blue exterior, light leather interior and unique 21-inch wheels of the original Polestar O₂ concept. The production confirmation headlines the brand's attendance with the electric roadster concept at the Pebble Beach Concours d'Elegance and 'The Quail, A Motorsports Gathering' events during Monterey Car Week in California, 18-21 August 2022.
Further technical details and specification confirmations will be released as the production car becomes reality, leading up to the expected launch in 2026.
For more information and to reserve a build slot, visit polestar.com.