For dealers, providing support systems for staff is critical in both good times and bad.
The onset of the COVID-19 pandemic in 2020, brought staff support into sharp focus for many dealers, since they found themselves navigating through uncharted territory.
At Reaume Chevrolet Buick GMC in LaSalle, Ont., General Manager Jennifer Reaume-Natyshak recalls that when the pandemic struck and the dealership was required to close its showroom and pivot operations to deal with the situation, staff members handled the situation very differently.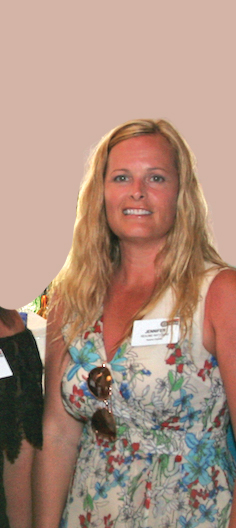 She notes that such a situation provided the ideal opportunity for those in leadership roles to listen, observe and be able to provide support.
"Everybody reacted in different ways and from my perspective the goal was to just listen, to understand what they were going through and ensure that the channels of communication were kept open."
Fast implementation
When the reality of COVID-19 began to sink in, the dealership team was quick to implement safety protocols and everybody pitched in to do their part.
"It was amazing," she says, "and an important part of making it all work was keeping those channels of communication open."
Reaume-Natyshak says that in times of crisis it can be very easy to let fear take hold, which in turn leads to indecision, but by taking action early on and pivoting the business to operate in this new pandemic environment, it allowed the dealership to minimize the impact of disruption on business operations.
In Richmond, B.C., Jon Chang, Manager, Human Resources, for OpenRoad Auto Group, which operates multiple dealerships in the lower mainland as well as additional stores in the Seattle, Washington area and Ontario, says that when the pandemic first struck the region, it was challenging.
"Because nobody knew about this virus, there was a great deal of uncertainty," he says.
Showrooms had to close and dealers had to shift to a more virtual operating environment, which meant there were some staff losses.
Overall, says Chang, OpenRoad was able to retain most of its associates during this difficult time and since then, the working from home option has, in many cases proved very beneficial.
Resources available
From a support perspective, Chang says it was critical to ensure staff knew there were resources available to them and, if they needed to self-isolate or care for care for others, paid sick leave was available.
The pandemic not only required a change in operating procedures for many dealers but also adjustments in staff job functions and in some cases, the creation of new roles.
"For us, there were definitely roles that were very much influenced by the pandemic," says Chang. A key one was digital sales.
"Prior to the pandemic we were seeing more and more of the sales process taking place online and COVID-19 basically accelerated that."
Chang notes that with consumers not able to visit showrooms in the same way as before, OpenRoad saw an opportunity to enhance the online customer experience by training staff already in place or bringing on new hires that were not only tech savvy but willing to adapt and willing to learn.
"The ability and willingness to learn is very, very important," explains Chang "and you want to be able to ask yourself as a business, how adaptable are your associates to change and are they able and willing to roll up their sleeves and get to work?"
Additionally, he says, from a management perspective, it's critically important to provide encouragement for staff so they can feel empowered to embrace changes and know that they aren't alone during this process.
"Soft skills, such as the ability to listen and communicate, share ideas and support others emotionally become increasingly important during times like these," remarks Chang.
Training initiatives
Back in LaSalle, Ont., Jennifer Reaume-Natyshak, concurs. Learning new skills became critical for the team at Reaume Chevrolet Buick GMC, at both staffing and management levels.
She notes that although some layoffs did take place, nearly everybody was able to come back to the business.
And, with a switch to a new software platform to enhance the customer experience and a move to greater virtual engagement with customers—training initiatives were introduced to help staff through the transition.
Reaume-Natyshak says the pandemic provided the ideal opportunity to assess the team, really focus on what their strengths were and in areas where things could be improve, provide training and support and in some cases, fill those gaps with new hires.
"We did hire a new salesperson," she says.
"We brought him on and trained him in our Business Development Centre (BDC). He learned how to do follow ups and how to engage and communicate with customers. We placed him in the showroom, and he proved very adept at using virtual technology to engage with our clients and has since become one of our top performing sales team members."
Mindset matters
Reaume-Natyshak says while a shift in operating practices can lead dealers to focus on attracting new talent and new methods to engage with customers, those staff members that have proven highly effective in the past and have a good rapport with customers, also need support, even if they might not be as comfortable with the latest digital and virtual tools.
She says, it ultimately comes down to mindset.
"If your people know you are there to support them, to help them improve, they will feel comfortable, they will feel confident and they will do well."
At OpenRoad Auto Group, Jon Chang says the culture aspect is pivotal to ensure the long-term success of the business. "You really need to have that culture of empowerment and accountability," he says.
"It is very important that we allow these values to thrive because it not only gives us an opportunity to adapt to what's happening right now but to also think about the future. If the COVID-19 pandemic has proved anything, it's the need to be nimble and flexible and if we are to succeed in the future and be prepared for the next pandemic or situation, our people need to know that everybody is in it together and there for each other. That's why training management and staff in soft skills is so essential."