Haldimand Motors: Agent of Change
With 37 years in the used car business, John Edelman has tapped into the secret of success.
"Adapt to change," advises the long-time owner and general manager of Haldimand Motors in Cayuga, Ontario. "We're not the same dealership that we were in 1984. We've had to reinvent ourselves many times over. That's made us successful."
In 2014, Edelman noticed change in his demographic. Millennials were coming through his door, and he realized his business model had to adapt. "Boomers were buying new cars, and we lost a lot of our boomer customers to new car sales," says Edelman.
But millennials had a different way of thinking and their own product style. "They like to be protected," says Edelman. He adjusted the way he sold vehicles to give these new customers a higher level of protection. "They don't mind the payment."
Good value proposition
So products like warranties, GAP insurance, etc., took on greater importance. Sales staff commission was adjusted to this new approach. "If you don't change the method, your salespeople won't change," notes Edelman. He admits losing a couple of long-time salespeople, but in the end, the change worked out for the best. "It flipped our bottom line and gave us more opportunities."
Haldimand Motors has also changed the style of vehicle on their lot. Edelman has found that millennials want a good value proposition. For example, instead of a Honda Odyssey EXL, he'll up the trim line to a Touring. "Sure, the EXL is a better deal, but the millennials want the Touring, with all the options."
It's important not to get complacent in the used car business. "You have to constantly stir the pot and ask, what's the next thing?" says Edelman. "We're in a world where who knows what the future holds? It can get disrupted in a matter of days."

Online selling
In December of 2020, Edelman sold the company to AutoCanada. "The new car industry has had a major shift with the consolidation of dealerships," he says. "This is where the whole industry's going."
The next big wave is going to be online selling. "To do that properly, you need a massive infrastructure," says Edelman. "Paul Antony, executive chairman at AutoCanada, we have a very similar vision."
He emphasizes that there had never been any plans to sell the company, as his children were going to take over. But after discussions, everyone agreed it was better to be under the umbrella of a large corporation with different options. Everyone felt confident with AutoCanada. "We have a relationship with Paul Antony, so there's a strong element of trust," Adds Edelman.
It wasn't hard to see how the pandemic had impacted online selling. "We're going to an online world, and the car industry has to follow," says Edelman. "Right now we're just scratching the surface."
Reputable online platform
Haldimand has a robust online presence, with strong traffic and social media engagement. However, transforming that to selling cars online was a challenge. "We felt we needed more resources and a reputable online platform that would be nationally recognized," says Edelman.
He offers Carvana as an example, and how the U.S.-based online car seller recently moved to exclusively offering used vehicles. "It's a nationally recognized platform, people trust it because of its name," says Edelman. "You need to get that perception that it's a safe place to do business."
Edelman is not one to shy away from a challenge. During the pandemic, his first move was to increase his working capital. "We did not retreat and hide," he says. "We were buying cars. That's a risk to a lot of people." Of course, his shop implemented all the required health and safety COVID-19 protocols. "We did everything to ensure that our customers and staff were safe."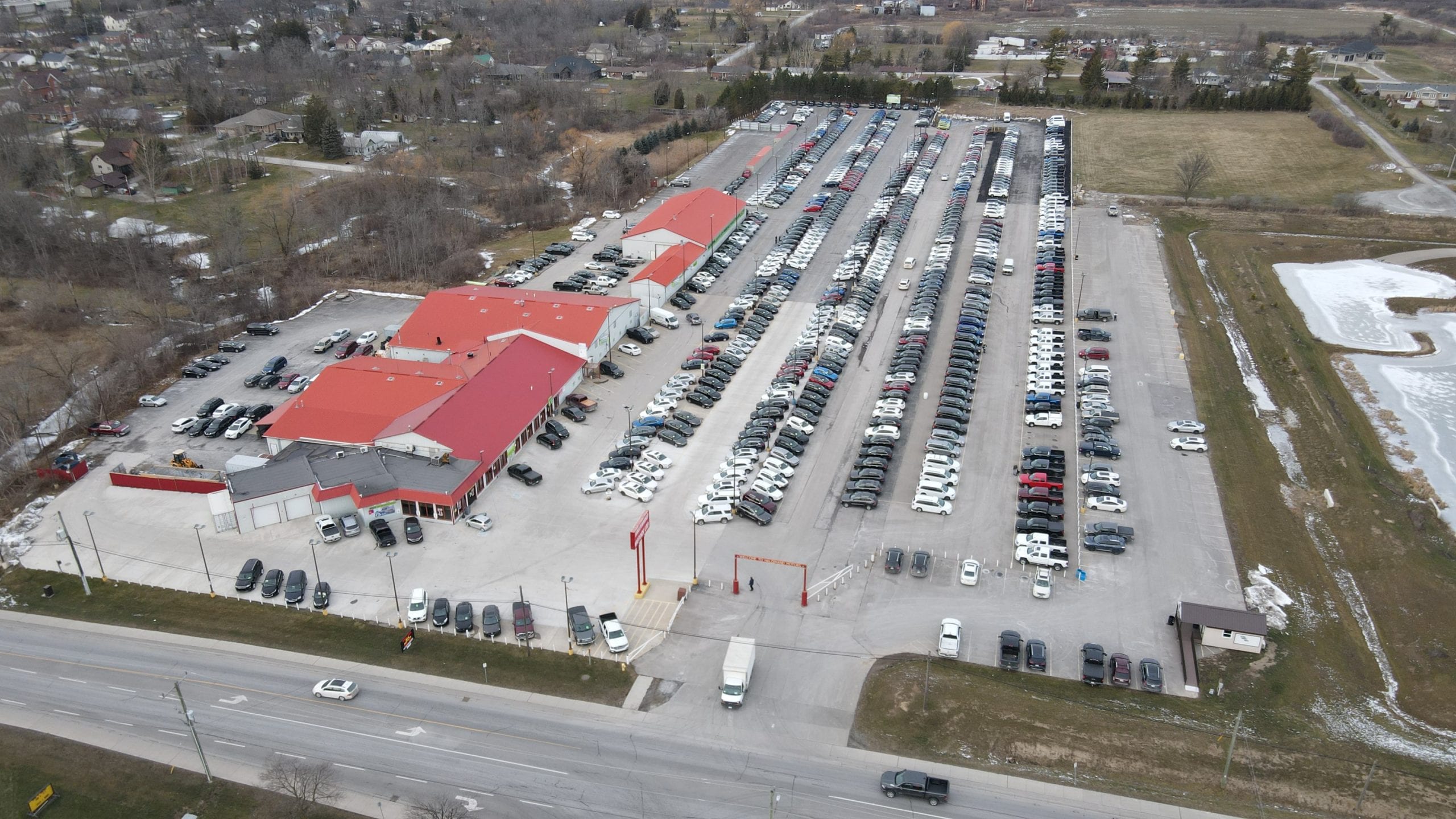 Running lean
In fact, Edelman bought 11 brand new GM pick-up trucks from a dealer. "Everybody thought we were crazy," he says. "Nobody knew what was going to happen if there was going to be a shortage of vehicles. We sold every single one of those trucks within seven days."
Even though his store had to run lean, because of how many staff were allowed to be on the floor at certain times, Haldimand was on par. Volumes were similar to the year before, but his bottom line increased due to fewer expenses. "We were going into a pandemic and didn't know what was going to happen," says Edelman. "Dealers were clearing their inventory to get better cash flow. The shutdown lasted a month, and then business came out of the gates like crazy."
Edelman took advantage of the situation to extend the physical area of his parking lot to accommodate another 150 cars.
"Right now, we have about 900 cars in our possession with about 750 on display," he says. "During the pandemic, we did the opposite of everyone else. In a time of change, people want to retreat. We advanced, and we managed to pull it off," Concludes Edelman.