As we look back at 2017, and look forward to what 2018 will bring, there's no doubt we're living in exciting times.
When we think back a decade or so, who could have imagined that Canada would experience record new car sales numbers 10 years in a row? 2017 was another record-breaker, and consumer demand continues to be strong.
Last year was also great for both consumer and trade show attendance. Auto show attendance set records, proving that consumer hunger for all things automotive is alive and well.
At the trade show level, the TADA's Ontario Dealer Day and our AutoInnovation Series also enjoyed record attendance, while drawing mainstream headline keynote speakers. We have exciting plans for 2018… more on that in just a minute.
All of the above points to a healthy industry. Not only are sales exceptional, but on the dealer side of the equation, with record attendance at trade events, it's clear that dealers recognize the value of continued education. This is especially significant when we consider how our industry is changing and evolving, at a pace nobody could have predicted. Hence the reason these shows continue to grow in popularity and continue to be valuable.
Visions of China
Our visit to China last year proved to be a real eyeopener. For starters, we learned that electric vehicles aren't selling as well in the Chinese market as some may have assumed. The fact that such an advanced culture has a 1.2% market penetration of electric vehicles, shows that we have a long road ahead of us before the Canadian market starts achieving the kind of numbers our governments would like to see in that segment. The numbers in Ontario continue to be around the 1% level, which is an international norm.
Our trip also proved that some of the perceptions we might have about product from China being substandard in some way, is a complete fallacy. On the contrary, they have excellent product, and it's clear that when the Chinese do decide to enter our market, they will be seen as another strong competitor, not unlike what Kia and Hyundai were like when they entered our market years ago.
2018: Another great year
In 2018 we'll see our first female president, Susan Gubasta. It's almost sad to say that after 110 years we have our first female president, but it's about time. There are many strong female business people in our industry and we're thrilled that Susan has stepped up. She has played a strong role in the association for many years, and we're looking forward to her presidency.
As we look forward to 2018, we can be certain that things will continue to evolve and change. As an association, we're addressing these changes by expanding and relaunching some of our conferences. To that end, we have combined the AutoInnovation Series with Ontario Dealer Day, and our Annual General Meeting, into a single two-day event, the Automotive Conference & Expo, which will take place this year in April.
We're preparing 100% Canadian content, and the event is 100% non-profit. It features Canadian vendors, Canadian speakers and it's not a profit centre for third-party companies that host such events.
The advantage of our project is that proceeds go back into the content, and not into a bank account at a third-party organization that is clearly only interested in marketing the event, rather than looking out for what's most important to both dealers and vendors, with respect to content.
Two-day program
Some may wonder why we're combining what used to be two separate events, as mentioned above, into a single two-day event. Quite frankly, one-day events are expensive, and the market is saturated.
By combining both events, we're asking our members to leave their workplaces less often, and we feel that with the strong and meaningful content we have prepared, they will choose to attend our event vs. feeling the need to go to the USA, or to two or three other conferences here in Canada.
Moreover, by holding our event in Niagara Falls we know it will be more affordable for dealers and their employees to attend. We're not trying to compete with the likes of the NADA, but we are doing what we can to make this more affordable for our members.
Most importantly, it's not an event where sponsors get to go on stage and say their piece. We have a selection committee that both chooses the speakers, and approves the content. That's vastly different from some events where the sponsors pay their way, turning what should be an educational conference into one sales pitch after another.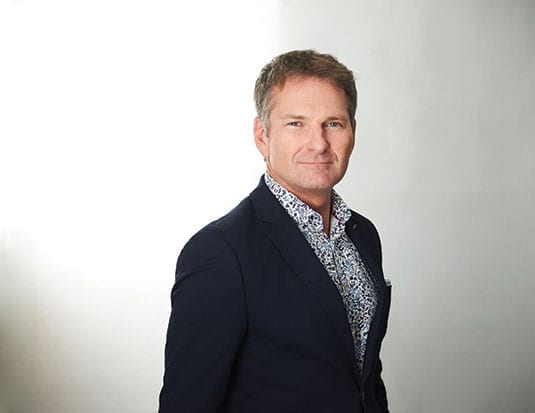 As an association we understand current and future needs and we are better armed to find speakers and topics that will truly help our members. That's why this year's Automotive Conference & Expo includes top-notch speakers like Peter Mansbridge, former anchor of CBC's The National; tech titan, and one of the stars of Dragons' Den, Michele Romanow; Doug Stephens, the world's foremost retail industry futurist, and many more.
You won't want to miss the Automotive Conference & Expo, and you won't want to miss the special entertainment we have planned. Tickets are limited, so allow me to personally encourage you to register now here, and let's look forward to another great year!