Hyundai's all-new Santa Fe SUV debuted recently through a digital world premiere with an 'Open for More' concept.
The launch reflected the model's radical transformation centred on its new wide tailgate.
Exterior design
The new model's efficient, boxy shape and long wheelbase help convey a powerful presence while the strong yet delicately crafted external design is well-suited to both urban and nature-focused settings.
The practical body profile provides class-leading cargo capacity and a spacious tailgate opening, which is great for urban and outdoor lifestyles, offering plenty of room for everything from sports equipment to camping gear.
Cargo capacity/opening width: 725 l / 1,275 mm (+91 l / +145 mm over than previous Santa Fe model)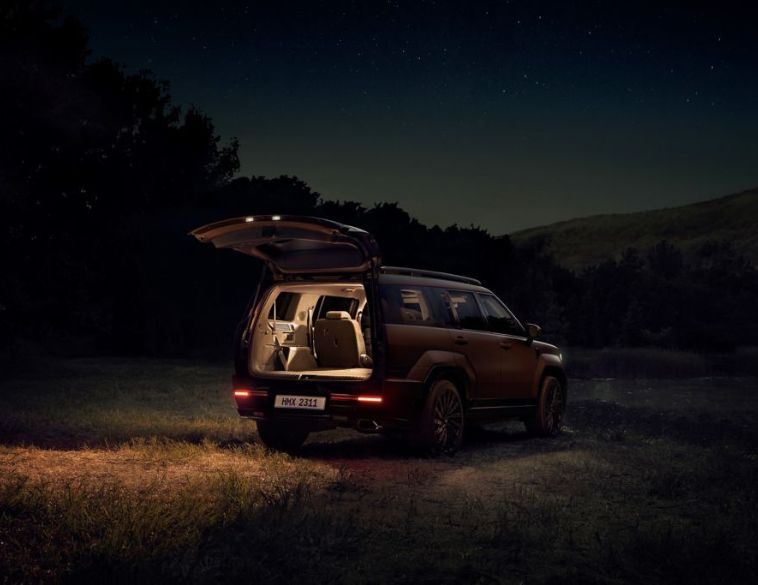 Interior design
Santa Fe's all-new interior contrasts with the exterior by emphasizing horizontal and vertical design elements and matching the tone and mood of the exterior.
To enhance the user experience, the SUV is packed with premium comfort and convenience features, several of which are either the world's first, first-in-class, or class-leading.
Safety features
The all-new Santa Fe is well-equipped with a host of driving assistance and safety features that reduce user involvement and provide a comfortable, confident driving experience whether simply commuting or on a weekend adventure.