The Reynolds and Reynolds Company announced today the acquisition of Proton Dealership IT, a leader in dealership cybersecurity.
The company offers products and services such as cybersecurity, cyber incident response, employee awareness training, vulnerability assessments, and security monitoring to keep dealerships operating smoothly and efficiently.
Additionally, Proton provides dealers the opportunity to outsource their IT department and offers an industry-leading Security Operations Center, remote helpdesk, and on-site support team. Proton's analysts work as an extension of a dealership's in-house team to understand their business and proactively respond to threats as they occur.
The acquisition comes as the compliance deadline for the FTC Safeguards Rule Amendments approaches on December 9, 2022. Many of the amendments are focused on the implementation of IT infrastructure needs and cybersecurity programs.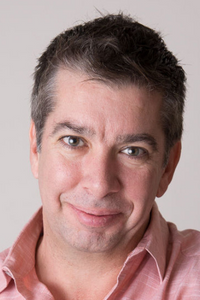 "Proton and Reynolds are a great fit together due to Proton's expertise and extremely high service level, and Reynolds' knowledge, resources, and ability to scale. The quality products and services Proton offers are an essential part of every automotive retailer's plan," said Chris Walsh, president of Reynolds. "With the help of Proton's products and services and Reynolds' footprint and resources, dealers across the country now have the help they need to meet the IT and cybersecurity demands being put on them."
Cybersecurity threats have cost businesses millions of dollars, and dealerships are becoming a prime target for these kinds of attacks. Proton has experience working with dealerships and the FBI on ransomware cases to recover data and restore business operations.
"Every dealership is faced with threats to the security and confidentiality of personal information they collect," said Brad Holton, founder of Proton. "Ensuring dealerships have access to the best products and services they need in order to protect that data is essential. We take great pride in being able to offer the best option for them, and joining Reynolds gives us the opportunity to make our services available to every dealer that needs them."
"The fact of the matter is; December 9 is rapidly approaching. Dealers have many changes to the Safeguards Rule to address, several of which vendors won't be able to help with," explained Walsh. "For all the rest, Reynolds and Proton are prepared to support dealers and help them get set up for compliance."