Cox Automotive Canada is redesigning the Dealer.com mobile-first and website platforms for a more complete and connected digital storefront, with personalized customer experiences, new digital advertising solutions to target in-market buyers effectively, and enhanced managed services to create custom content.
This change was implemented when research, according to Cox Automotive Future of Digital Retail Study, indicated that 56% of online traffic to dealership websites came from mobile devices, with 90% of consumers preferring to shop and buy in a personalized manner.
Thus, the revamped website platform will now allow customer experiences to be uniquely tailored to their needs and remain engaging at every step of the online shopping and car-buying process. Simultaneously, Dealer.com introduced a mobile-first redesign–a first in Canada–with immersive Vehicle Deal Pages (VDPs) that will feature high-resolution imagery and 360-degree spins of vehicle interiors and exteriors.
The modernized homepage design further brings attention to imagery, facet search, personalization, and clean hero messages. This design enables customers to find the vehicles and features they want quickly.
"With features previously unavailable in Canada, the Dealer.com experience will be easier and more efficient than ever before with dedicated Canadian service, along with complete transparency of analytics, performance, and pricing," said Jeff Clark, Vice President of Media Solutions, Cox Automotive Canada.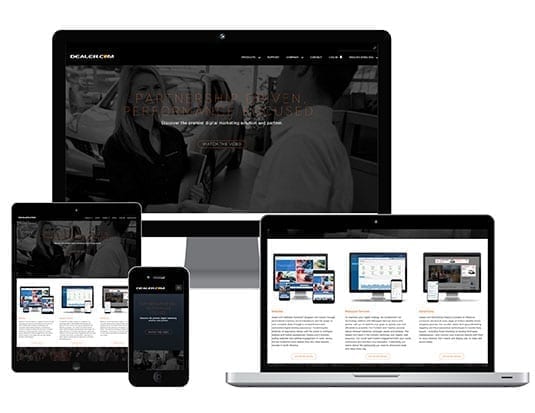 With better digital advertising solutions, Canadian dealers can reach more buyers and drive them to relevant inventory using integrated ad campaigns that use advanced data-targeting capabilities to connect likely in-market buyers across paid search, display, social and video channels. These solutions create a more intuitive experience for car shoppers, advertising and website alignment for dealers, and increased traffic and leads. Ultimately, buyers and dealers both save time during the car-buying process.
Moreover, the Managed Services team of digital marketing experts deliver SEO and social media services to help dealerships stand out, drive more sales and book more service appointments. Their content and creative capabilities support fixed ops campaigns for specials and incentive promotions, enable videos to be embedded within landing pages on the client website, and strengthen broader marketing efforts.
"With more of the process taking place online, Canadian car-buyers expect a digital shopping experience tailored to their specific needs," said Cox Automotive Canada President, Maria Soklis. "The new Dealer.com innovations help dealerships build a customized digital marketing strategy that puts the right vehicles and right deals in front of the right customers to drive greater engagement, satisfaction, and sales."
To learn more, visit Dealer.com/Canada.