One of Canada's largest tire distributors, Groupe Touchette has taken a major step and acquired Atlas Tire Wholesale.
No reorganization is planned, except for a few adjustments that may be necessary, and the two companies will gradually integrate the Ontario market over the next year. Atlas Tire Wholesale operates three distribution centres in the GTA and one in Vaughan, Ontario. They are also a leading tire distributor to car dealerships and independent tire retailers. In addition, Atlas had operations in Alberta, and British Columbia. Till now, Groupe Touchette had been distributing tires in the Ontario market under DT Tire and TireLink from five distribution centres—including one in Brampton serving the Greater Toronto Area.
Groupe Touchette wants to accelerate its growth in the Canadian tire distribution market and has implemented its business plan to that effect. They now operate a total of 35 distribution centres nationwide and this transaction brings a 25% increase in total storage capacity across the country. In Ontario alone, distribution centres total 550,000 sq ft.
Said Nicolas Touchette, Owner and CEO, Groupe Touchette, "Atlas Tire Wholesale is a respected major player in Ontario, making it the ideal partner for Groupe Touchette to strengthen its position as a key player in Canada and, more specifically, in Ontario. In addition to providing an opportunity for increased market coverage, we realized that there was a natural fit and no significant overlap between both companies. With the acquisition of Atlas Tire Wholesale, we are taking an important step in our expansion plan by ensuring a strong presence in Canada's largest market".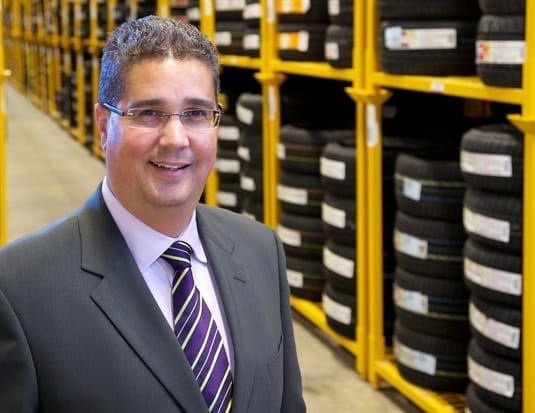 Peter-James Gregory, President, Atlas Tire Wholesale stated, "While Atlas has never been for sale, we have had a few unsolicited approaches in recent years. The approach from Groupe Touchette was interesting and, as we listened, we felt they would be the right partner to ensure the continuity and development of what we have built over the past 28 years. Throughout our discussions, I was impressed by their commitment toward our employees, clients and partners. I am convinced that Groupe Touchette has what it takes to win in the Ontario market and become the leader in Canada."