Continental Tire Canada presented its new all-season winter-certified tire lines in a snowy February race setting.
A challenging midwinter setting awaited the 80 distribution, retail and dealer partners invited to the Mirabel, Quebec, I-CAR racing circuit to test the new Continental offerings.
The guests were treated to the launch of the new GRABBER ATX off-road light truck tire which also happens to be an extremely competent on-road tire as well.
All-Season, Winter-Certified
The sidewall of this all-season tire features the official "Three-Peak Mountain Snowflake" which is high demand by discerning retail customers as well as fleet managers who are in the market for a capable off-road tire adapted for every conceivable weather condition.
"Normally, there is an element of compromise associated with winter-certified, all-season tires. Continental has minimized the usual compromises in a manner which maximizes all-wheel off-road performance as well as winter traction capabilities," points out Continental Canada Managing Director Canada, Matt living.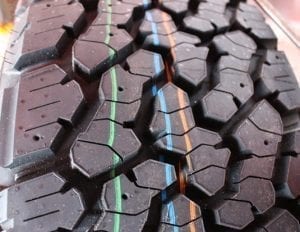 GRABBER ATX
Available this March, the GRABBER ATX is a studdable all-terrain light truck tire that completes the GRABBER APT line of off-road tires.
This tire is available in standard and oversize metric sizes for Jeeps, crossovers and pickup trucks, including 265/70R17.
It covers 27 metric fitments for 15 to 20-inch light trucks, including 10 low-pressure 14 to 20-inch sizes and 27 to 37-inch oversize fitments, as well as three 16 to 20-inch metric sizes.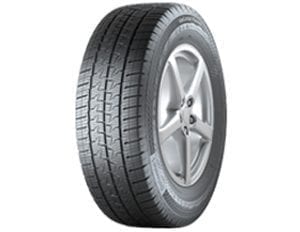 VanContact 4Season
Developed with an eye towards the Canadian market, the VanContact 4Season  represents the first complete replacement tire line for the growing unibody microvan market.
Its innovative compound and new tread technology delivers increased wet traction and improved rolling resistance. The VanContact tire is available in seven fitments.