The very busy 25th Automechanika Frankfurt documented a record number of visitors during the five trade show days.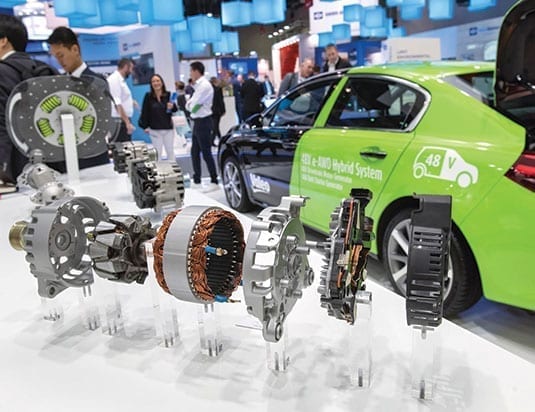 The fair drew 136,000 visitors from 181 countries… another record! And everyone had their choice of where to go, what to see and visit training sessions, new product session, etc. Lots to see and do. Venues like the Automechanika Academy presented a wide variety of subjects to do with the industry and drew many attendees. Other events such as the Mechanic Games; Connected Mobility, the Car Wash Podium, Collision Talk, Professional Developments for Workshop Specials—free training courses on repairs, truck service, social media and augmented reality, etc., and then there was the networking in the Mobility and Logistics Division. As I said, something for everyone!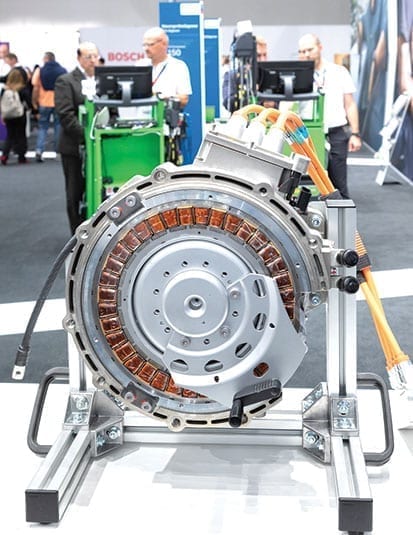 New innovations
This popular exposition also saw a total of 120 submissions for the world-renowned Automechanika Innovation Awards with Bosch coming out as the overall winner! Other winners were Knorr-Bremse; FIAMM AGM; OSRAM; Enganches y Remolques Aragon; MEYLE; AVL DiTEST GmbH; PE Data GmbH and Valeo.
A new Hall was added to encompass REIFEN as well as Automechanika. The automotive service and tire retail industries are growing closer together so REIFEN included topics by the new trade fair duo—networking in the workshop, tire storage and equipment, new tire services, online tire retail and tires for electric vehicles. Indeed this venue was somewhat new and different and something for today's repair shop owners to think about… it certainly could be a great revenue maker!
Technologies galore
New technologies were at the forefront in addition to the fields of parts and workshops. Paint manufacturers such as Sherwin-Williams from the U.S., making its first-ever appearance at an Automechanika trade fair worldwide, used virtual reality to present new products and a new training app.
Also new was the Classic Cars exhibition area which enjoyed an impressive debut.
In all, over 5,000 companies presented their new products and solutions in 23 exhibition hall levels and outdoor exhibition area. Manfred Baden, President of the Automotive Aftermarket Division at Robert Bosch GmbH, considered the trade fair to have been a huge success: "Automechanika continues to be the most important trade fair for the aftermarket worldwide."