Celebrating its 100th anniversary, Fel-Pro invited industry media for a guided tour of their million square foot factory in Skokie, Illinois.
Acquired by Federal-Mogul Motorparts in 1998, Fel-Pro was established in Chicago in 1918. The company quickly became a leading innovator in the engine sealing category with its introduction of felt-based seals for the Ford Model T. By the early 1920s, the brand revolutionized the engine repair category through the development of complete sealing sets for professional engine builders and service technicians. In the mid-1970s, Fel-Pro introduced its now iconic blue gasket materials and Blue Stripe design to provide additional visual differentiation and assurance for customers who rely on the brand's industry-leading sealing technologies.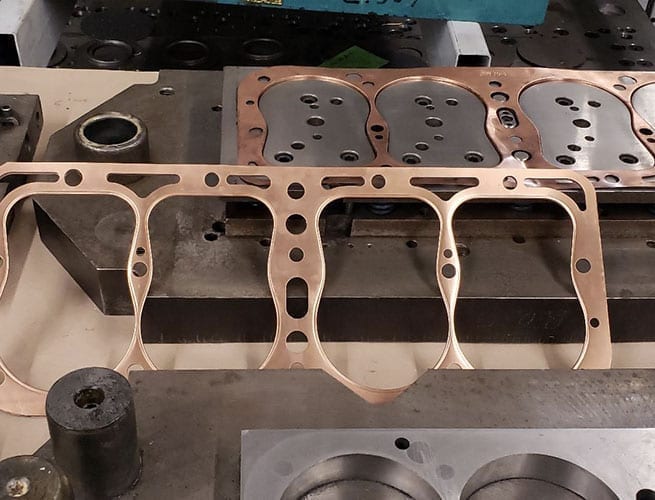 Since the purchase of Fel-Pro in 1998, Federal-Mogul has invested in new engineering and manufacturing resources to position the brand for continued leadership in each gasket category, including the sophisticated multi-layered-steel (MLS) head gaskets needed for the new generation of lighter-weight, high-output automotive engines.
Fel-Pro today remains the predominant brand of sealing products, including sophisticated multi-layered-steel (MLS) head gaskets, fluoroelastomer-encapsulated intake manifold gaskets and other advanced solutions for the latest generation of automotive, racing and street performance engines. Key to this success has been the brand's unrelenting focus on the customers and addressing the unique demands of the repair environment.