GEM-CAR simultaneously launched its new generation 11.0 management platform on January 24th in three Canadian cities. 
Over 300 people gathered in Drummondville, Que., with an additional hundred in both the Toronto and Vancouver, to witness the official launch, which introduced a number of innovative upgrades and new additions to the GEM-CAR suite of software solutions.
GEM-CAR President, and official host of the Drummondville event, Mathieu Brunel, introduced the latest features to the GEM-CAR management platform, which is used by mechanical and collision repair shops, as well as auto glass and vehicle detailing businesses.
Pre-owned vehicle marketing tool, digital hand-held tablet inspection tool, streamlined and colour-coded appointment management, available bar-code file management tool… the list of upgrades and additions goes on and on.
In an effort to support automotive aftermarket recruitment efforts, GEM-CAR announced the creation of a foundation that will work closely with local trade schools to provide scholarships designed to encourage students to join the automotive aftermarket.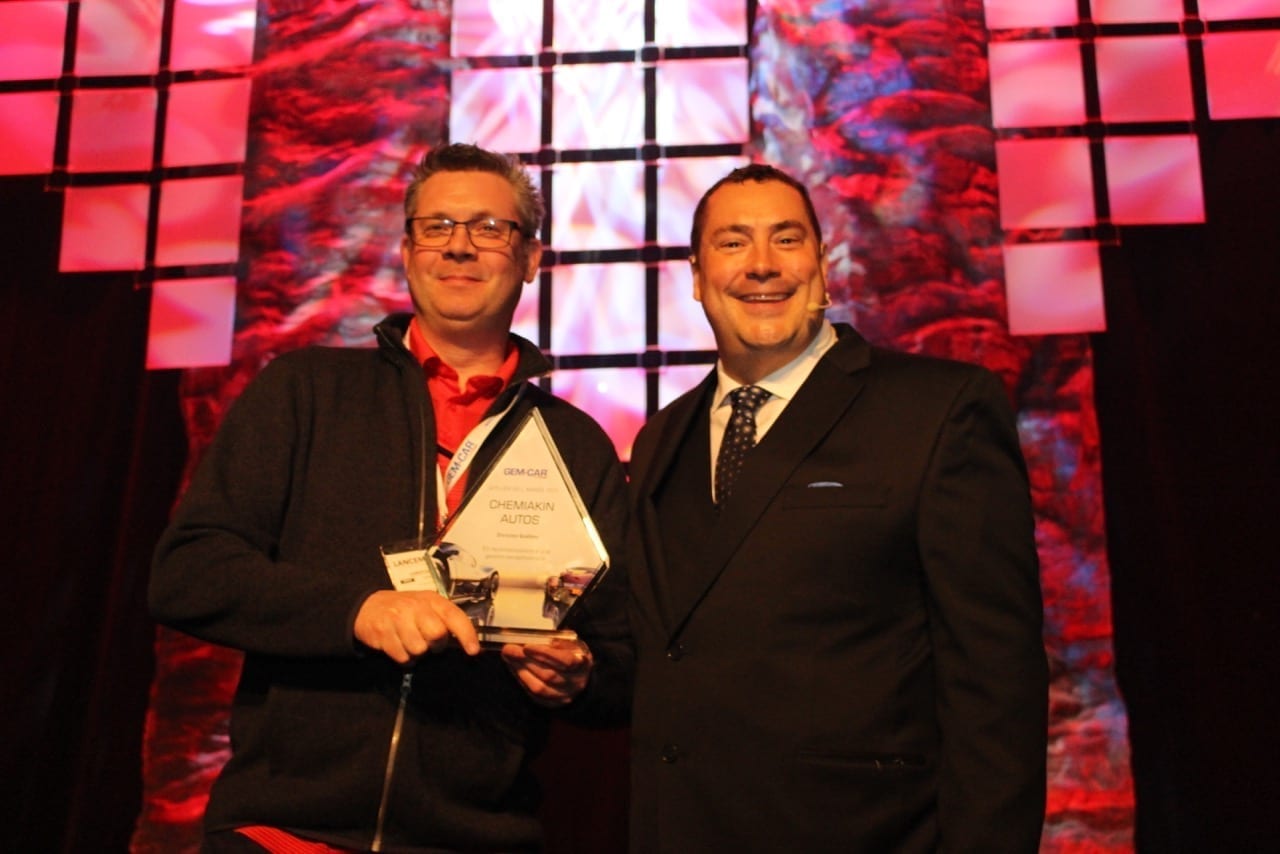 For the first time in its history, GEM-CAR handed out an award to the shop that it feels has most distinguish itself over the past year. The 2018 winner is Quebec City area shop, L'atelier Chemiakin, whose number of service bays grew from 2 to 16 over the last 48 months, without experiencing a dip in operational efficiency and profitability.
The memorable evening was capped off by a highly entertaining performance from Quebec stand-up comedian, Phillippe Bond.