Beyond supplying fuel and fuel cards, Shell is eager to form meaningful partnerships with fleet managers—partnerships that make a difference.
One of the key factors that can make or break a fuel management strategy is the company you choose to partner with as a primary supplier for your fleet. That's because a successful fuel management program relies heavily on proper data collection and management, fraud prevention, and most importantly, sound advice from those with experience.
That's the kind of advice Rusty Barron says Shell can offer. As the Vice President & General Manager, Commercial Fleet North America for Shell Retail Fuels, Barron is very proud of the calibre of the account managers Shell employs to work with fleet customers.
"Shell's fleet account managers are a true point of difference with our customers," he says. "Many of our accounts have said that our level of dedication and knowledge is an important reason why they signed on, and why they remain with Shell."
Dedicated advisors
Shell's fleet customers benefit from a one-on-one relationship with an account manager who is focused on getting to know the fleet customer, understanding their business, and proactively finding solutions that work.
"Our customers tell us that they like the fact that they get to know their account managers, who take the time to understand them and their business," Barron adds. "That's something we take a lot of pride in."
The level of service Shell's account managers provide makes problem solving a turn-key solution. Barron recalls what his team did in order to migrate a new customer over from another supplier.
"We provided a full team to support the transition from their current provider, including holding weekly status meetings to support the implementation," he says.
"We also managed all activities, including set-up of their account and users, set-up of our online card management system, eTRAC, provided training in both French and English, set up their billing the way they wanted to see it, and handled all card activations, delivery and communications."
Shell also held fraud training sessions with the new customer's teams, to inform them of the steps Shell takes to prevent fraud and educate them on the controls they could put in place.
Once the new account was up and running, the dedicated account manager paid close attention to details to make sure everything continued to run smoothly. "Our Shell account manager holds regular business reviews with them, in addition to touch points in between to ensure they are meeting their business objectives and that they continue to optimize their fleet program," Barron adds. "Now through eTRAC, our online card management system, they have access to all the data they need to better manage their business."
Many hats
Barron has been with Shell for over 30 years, and has seen the needs of both retail and fleet customers change over time. "One of the trends I'm seeing is that the fleet manager's role today compared to what it used to be is expanding quite a bit," he says. Today's fleet managers would likely agree, as they don more and more hats during the average business day in order to tackle the many tasks and assignments they're now responsible for.
Some of these challenges can be addressed with the help of Shell's team, says Barron. "If I could send a message out to fleets, it would be for them to view us not simply as a provider of a fuel card or fuel. We like to think that we're providing much more—solutions that can address whatever needs fleet managers may have.
"Those needs vary by the type of fleets and the roles and responsibilities of each fleet manager. So we take an individual approach. Our team understands those needs and will tailor the solutions to fit those needs." Barron explains how his team can be of assistance, and how they're willing to go the extra mile. "We just met with a fleet manager who is also responsible for training. The training began on the fleet side, but they're now responsible for training on a larger scale within their organization.
"So one of the things we did was share with them some of the training information we've gathered here at Shell. We didn't put together a training program, but knowing what they were responsible for, we introduced them to someone at Shell who was doing something similar and could help. If the information we shared with them was helpful, that's great."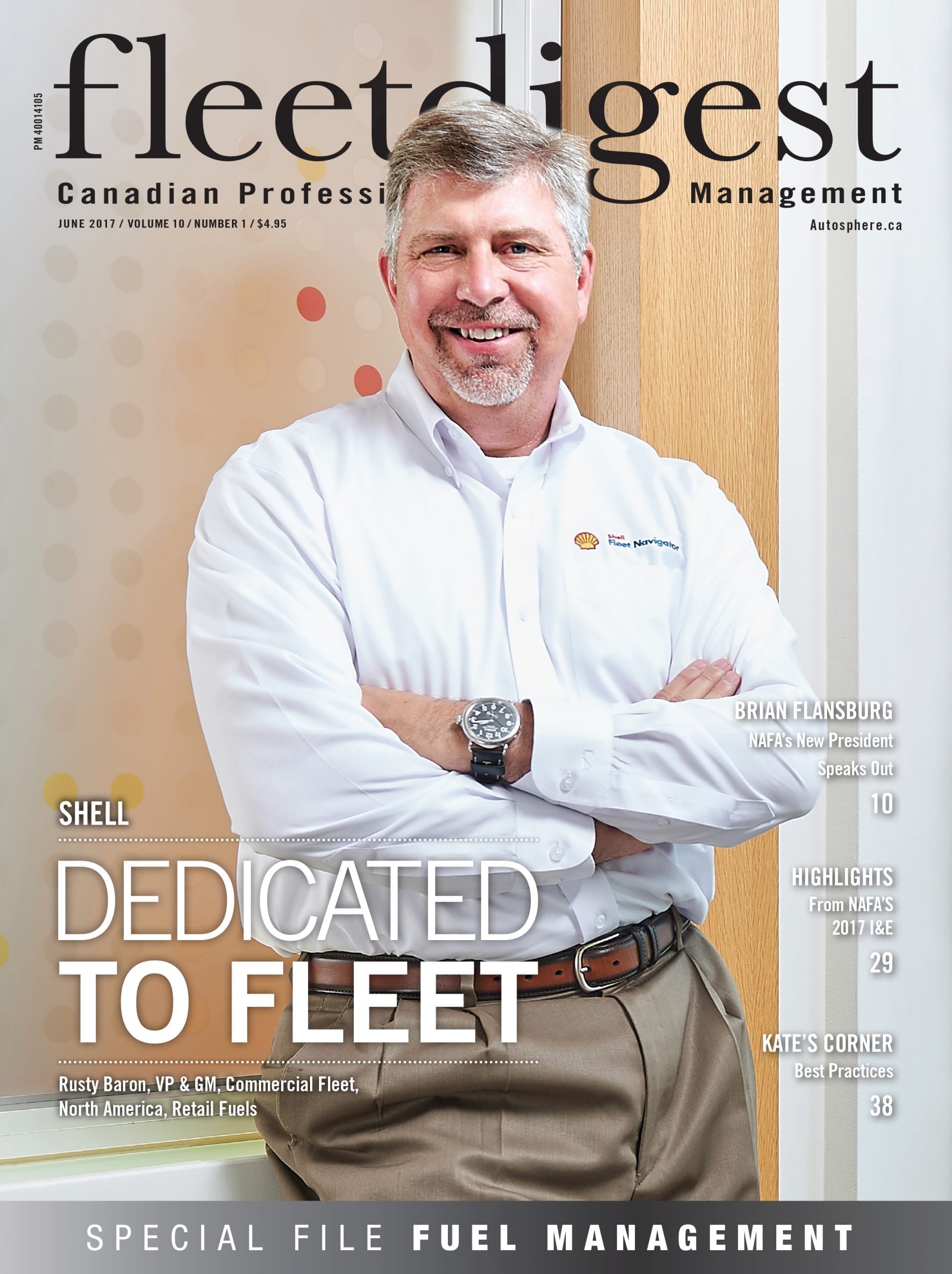 Global markets
Shell is a global business when it comes to fleet management. They operate in 38 countries. Barron and his team also realize that today's fleet managers often operate fleets with more of an international footprint. Here again, Shell can help fleet managers with advice and expertise.
"One of the key benefits of a truly global deal is the synergy across markets, as well as a strong local market knowledge and presence," explains Roland van Oudheusden, Global Products & Mobility Services Manager in the Shell Global Commercial Fleet group. "Shell has a massive international network given a long history in the retail fuels business, whereas others with 'global' offerings are actually just contracting with affiliates in various markets."
Clearly, Shell can be much more than just a provider of a widely accepted fuel card and quality fuel. "We're eager to have our account managers meet with fleets of all sizes and truly listen to their challenges before proposing a solution that addresses those needs," Barron says. "We're also there to continue to meet with our fleet customers, long after that initial visit, to continue our pledge to listen and provide solutions tailored to their needs. We're a partner they can count on."