Audi is celebrating the ten-year success story of the V10 engines with the Audi R8 Decennium, a limited-edition model that coincides with the launch of the new Audi R8.
The R8 Decennium is a special model, available as a coupé and comes in Daytona Gray, matte effect, with milled 20-inch wheels and the intake manifold of the 5.2 FSI engine in matte bronze. The rest of the vehicle is also done in these colours. The interior is finished entirely in black, with inlays in gloss carbon fiber adding highlights, gloss black sports seats, and copper-coloured stitching on the seats, steering wheel, lever, center armrest, door armrest, and door rail. As with other R8 versions, the Audi virtual cockpit and the MMI navigation plus come standard.
The vehicle exterior colours are also available in Daytona Gray, pearl effect; Suzuka Gray, metallic; Floret Silver, metallic; Mythos Black, metallic; Ascari Blue, metallic; and Kemora Gray, metallic.
The naturally aspirated 5.2 FSI in its most powerful output rating forms the heart of the R8 V10 Decennium. With a 620 hp V10 engine and a maximum torque of 427.8 lb ft, the car can go from zero to 100km/h in 3.1 seconds with a top speed of 331km/h.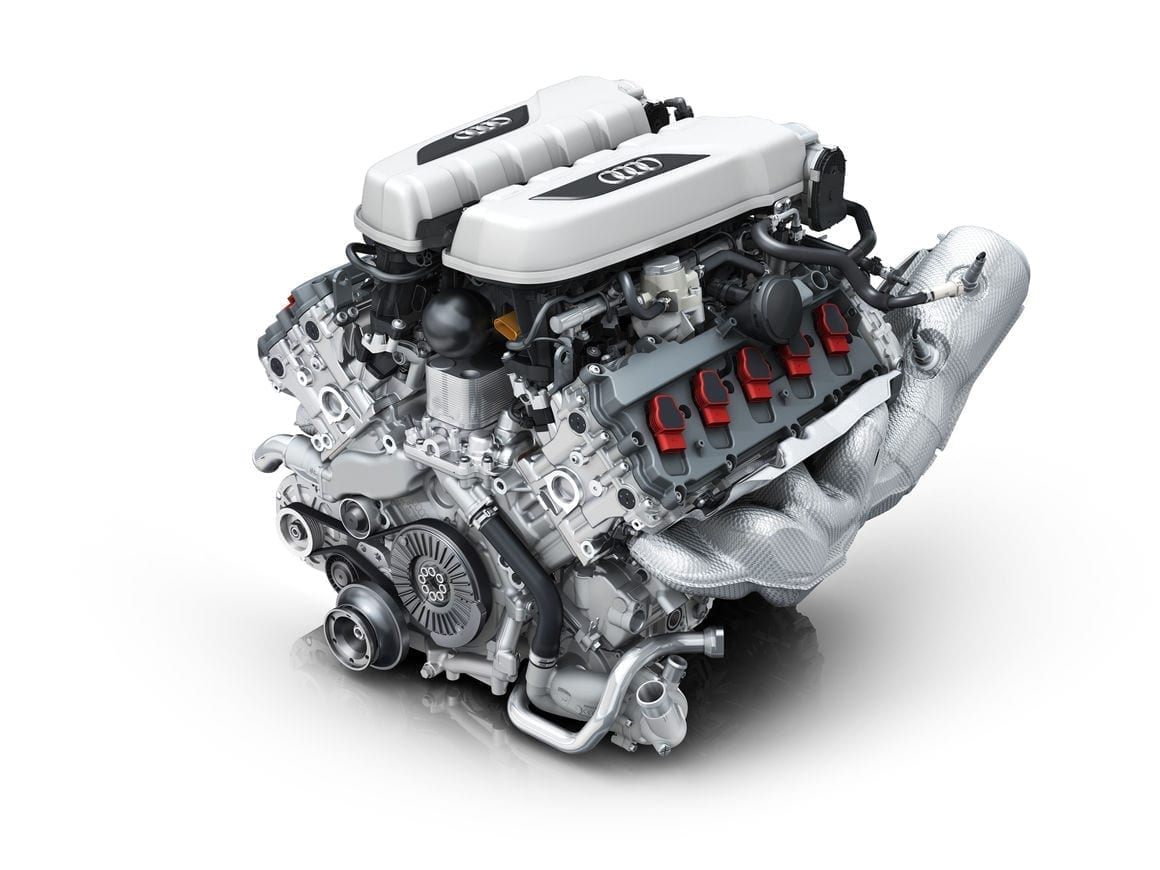 The Audi R8 Decennium production is limited to only 222 units, each individually numbered. It will be available for purchase in Germany in spring 2019, for 222,000 EUR. It is yet to be announced when it will be available in Canadian markets.
The new Audi R8 will go on sale at the same time as the edition model. The high-performance sports car comes with an even sharper exterior design, and improved suspension and performance. The two engines available for the volume-production model now have 570 hp and 620 hp. The price for the R8 Coupé V10 Quattro is 166,000 EUR. The R8 Spyder V10 Quattro starts at 179,000 EUR. The performance variants begin at 200,000 EUR for the Coupé and 213,000 EUR for the Spyder.