Canada likes premium luxury, and Land Rover responds.
Canadians may be practical people, but they also like their luxury. We represent one of the peak take-rates of Jaguar Land Rover's highest-end vehicles, which is why the company is bringing its Range Rover SV Coupe to our market.
The two-door model, which the company calls the world's first full-size luxury SUV coupe, will be limited to no more than 999 vehicles worldwide. In Canada, it will start at $335,000.
"The limitation on this vehicle is pretty restrictive," says Jeff Peel, Director of Product Planning and Marketing for Jaguar Land Rover Canada. "I would guess it's going to be fewer than fourteen for Canada.
"The Canadian marketplace is very discerning in regards to its clientele and the type of products they buy. If someone has the money for a Range Rover or Jaguar F-Type, they're going for the top end of that market. The SVO (Special Vehicle Operations) product portfolio is the exclusive end of our product and we dial up the luxury, and the performance or off-road maximum capability. It's our overall arching system and includes our collector editions, which is where the Range Rover SV Coupe is."
Options and packages for customization
The Range Rover SV Coupe uses a supercharged 5.0-litre V8 powertrain that makes 557 horsepower and 516 lb ft of torque, going from zero to 100 km/h in 5.3 seconds to a top speed of 265 km/h. It will be hand-built at the SVO Technical Centre in Warwickshire, U.K., a first for a Range Rover vehicle, and will offer a range of exclusive colours, available fused-wood veneer finishes, wheel options including 23-inch rims for the first time on a Range Rover, seats with unique diamond stitching, and seven optional design packages.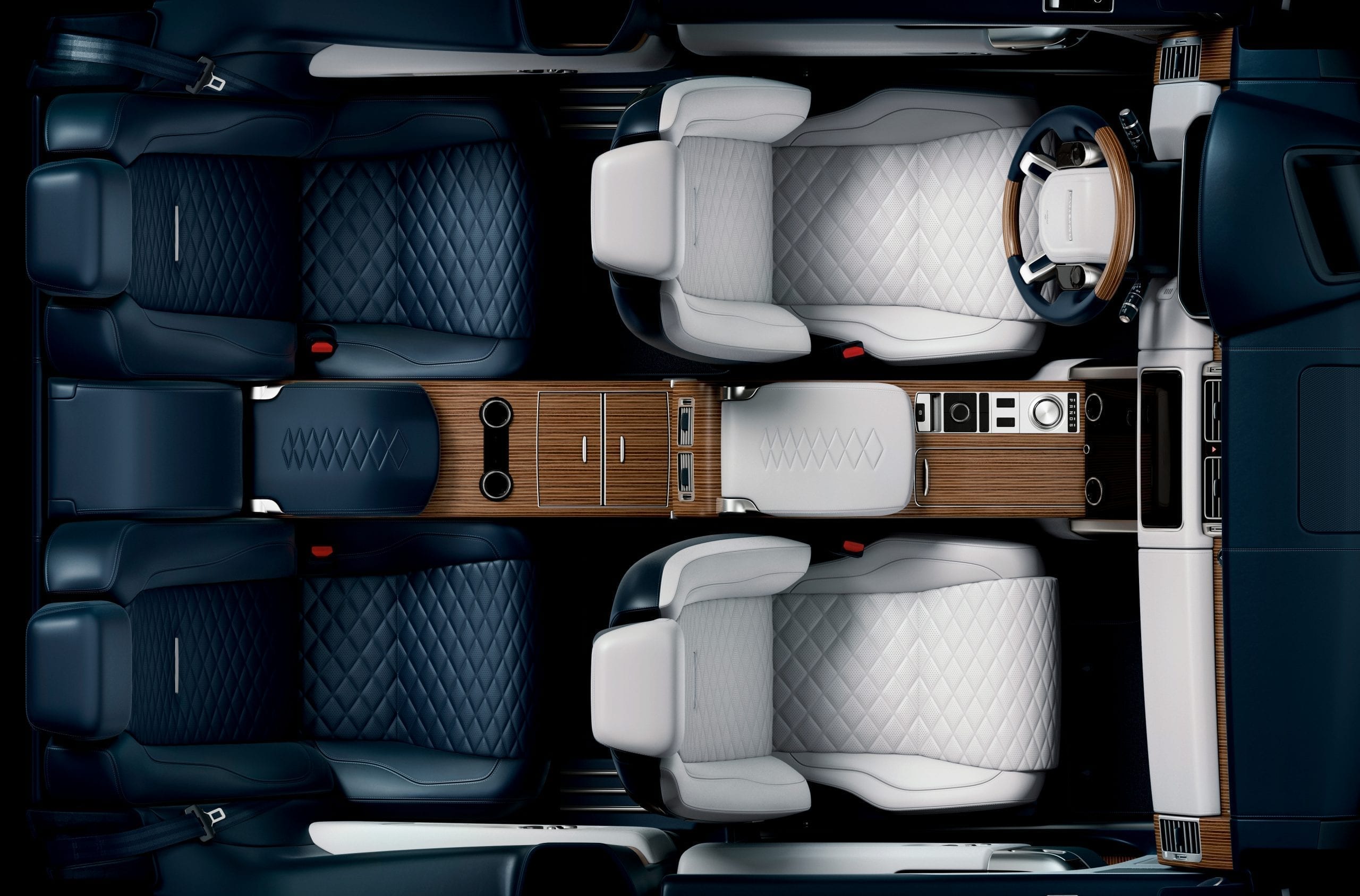 "We take a look at what the offering is in the marketplace, and between sales and marketing, we sit down and look at whether we want to bring a product in and how many we think we can sell," Peel says. "Obviously, with this type of product, it's not volume. We have a very loyal Range Rover customer base and people looking for something exclusive, and this falls into our Collector Edition of vehicles.
"It's not a secret that this is about more or less looking at Rolls-Royce and Bentley, and that's really the competitive marketplace for this type of car. We like to say it's a product unto itself in a segment where we're peerless. There have been other luxury manufacturers coming into that space in the last little while, and I think it presents a challenge for us that this type of product takes head-on."
One-on-one with customers
The SV Coupe will potentially be available to customers across Canada, although Peel expects that most demand will come from Vancouver, Toronto and Montreal, along with Edmonton and Calgary. "We will have some smaller markets where customers could be interested in a product like this as well," he notes.
"We sometimes run into situations, not necessarily with this but some of our limited vehicles, where you may have 20 vehicles available but have 30 customer requests for that product. In those situations, we have to make some decisions."
The marketing plan is for retailers to reach out to customers they know would be looking for such a product. Many customers go to commissioning events, where they sit down with a specially-trained consultant from the British factory to see the vehicle prototype, and look at the various options and packages that can be added. "We had a commissioning event in Vancouver around August and had some customers come to that event. Or our retailers may say there's one coming up in Los Angeles and some of our clientele may go as a weekend event.
"We may use an art gallery or something similar for a day. We close it down, put the vehicle in, and the customer comes in for a one-on-one appointment. This is not the buying process, just the look-at-it. These discerning customers have the ability to add packages that could be a $65,000 option that is unique to their taste. Over one day, we only have five customers. We're not trying to talk to 20 or 30 people at a time."
Determining what to bring over
When any new product is announced, the Canadian planning department works with specific individuals to determine the plan of action. "One gentleman's specific duty is Range Rover and Range Rover Sport," Peel says. "He works with the U.K. years in advance on some of those models. We sit down internally here and decide which ones we want to bring to our marketplace. We request a volume from the U.K. and hopefully we get what we're asking for, because we're competing with other countries around the world."
Jaguar Land Rover Canada has brought in several limited-edition vehicles over the years, including the Jaguar Project 8 XE, priced at $210,000. "We'll be delivering seven or eight of them and they were all pre-sold," Peel says.
"For take-rate percentage, we're almost double what we see south of the border. It's well-known that Canada punches above its weight with these vehicles, and the Range Rover SV Coupe will be the most exclusive one we've had."