Pro Spot, which occupied an enormous booth, introduced several new products at SEMA. 
Pro Spot Sales and Marketing Director of Canada, Russel Duncan, invited Collision Management to the Pro Spot booth to present various tools and systems, of which several are OEM approved.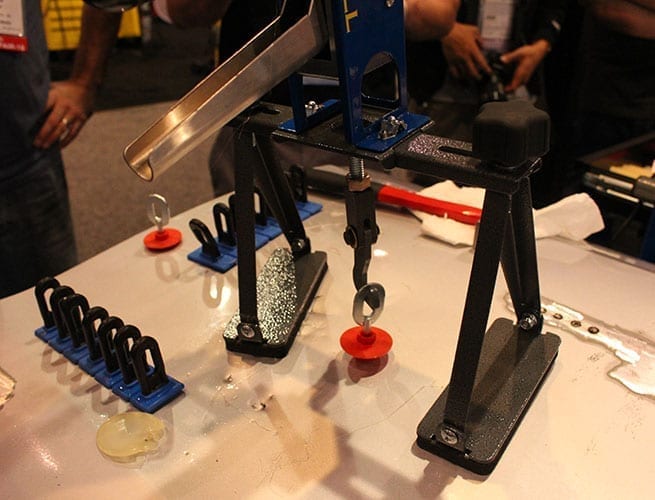 The multifunctional PR5 Riveter is among these new systems. Featuring an onboard digital readout which provides valuable information such as the required pressure and battery autonomy, the PR5 can be used to both install and remove rivets with measured precision.
The new aluminum and steel sanding system is another example of versatile equipment which attracted a lot of attention at SEMA. The system is driven by compressed air, there is no electric motor, which eliminates the production of dangerous electrical sparks.
Russell Duncan also presented the new all-in-one easy to use windshield chip repair system. "This simple process, which takes only a few minutes, prevents the chip from expanding, explains Duncan." It's a complimentary service that collision repair shops can offer to customers coming in for other services."
To wrap things up, Collision Management had a chance to check out the new dent repair kit in which welded studs are replaced by an adhesive-based system. This approach decreases overall repair times as there is no damage to paint surfaces with this new system.