Collision repairs can be a gateway to building lasting customer relationships.
There's an aspect of the collision industry that makes it very different from other businesses, even those in the auto repair segment. The collision industry works incredibly hard to create a positive experience for its customers, even under the usually difficult circumstances that bring vehicle owners into the shop.
Unlike dealerships, or even service departments and oil change facilities, customer databases and typical CRM are rarely part of the picture at collision facilities. That may be about to change.
Making customers happy
Andy Neufeld, Fix Auto Canada's National Director of Operations, says that while the network doesn't tend to focus on mass marketing or direct mail campaigns, it does focus on making each and every customer happy.
Creating that positive experience has several important benefits, which is why Fix Auto puts strong emphasis on customer communication during the repair process.
The network does so by using Mitchell RepairCenter to create confidence and communicate with the vehicle owner every step of the way through the process. This becomes particularly important considering that in this case, customers require the service of collision repairers following unfortunate circumstances—a very different scenario than purchasing a new vehicle or even having it serviced.
Yet despite the different circumstances, a positive experience, i.e., that the process went smoothly and the customer receives his or her vehicle, restored to factory specs and in a timely manner, carries a lot of weight.
Satisfied customers have friends and neighbours who may need a collision repair provider. If their experience was positive, should any of these friends and neighbours need the services of a collision repairer, there is a much greater chance of choosing one that came recommended by a family member or friend.
Insurer feedback
Additionally, collision repair customers will often give feedback to their insurance carriers. For repair networks like Fix Auto, where 80 percent of business is insurance driven, this is very significant.
Also, repairs and insurance providers need to bear in mind that when it comes to collision repairs, customers do have a choice. After each and every repair, Fix Auto uses NPS to score the service and encourages further follow-up if it was deemed less than satisfactory.
For Fix Auto, however, there is opportunity beyond the collision space when it comes to CRM strategies.
Although statistics show that on average, a customer visits a collision repair shop once every seven to eight years, that customer will likely visit a mechanical repair facility or even automotive detailer, several times in one year.
And if the collision shop or network has other businesses within its portfolio that cater to mechanical, detailing and glass repairs, this presents significant opportunities for new business and quality customer retention.
In 2016, Fix Auto's parent company (Fix Automotive Network), acquired Prime CarCare Group, a Canadian owner of automotive brands Speedy Auto Service, 5 Gears Auto Care, Minute Muffler and Brake, and the Canadian master franchisor for Novus Glass.
The synergies are pretty obvious, and vehicle owners who visit Fix Auto locations are certainly candidates for these associated brands. According to Neufeld, the Fix Automotive Network is working on developing techniques to broaden the reach of the brands within its entire portfolio.
At CARSTAR, maintaining a good collision experience is also top priority. "We are getting them at a bad point in their week or month," acknowledges Monica Horvath-Cekolj, Senior Manager of Sales and Franchise, CARSTAR. "The whole experience is surrounded by negatives so we strive to make every touch point positive," she explains.
But after the repair is complete and the NPS follow-up, there's often no clear route to a continuing relationship.
CARSTAR is now part of Driven Brands, which includes Meineke, MAACO and Pro Oil Change. Here, too, there are opportunities where CRM-driven customer communication could make sense, but so far there is no ongoing relationship data. "When it comes to cross marketing we're in a bit of a new space," admits Horvath-Cekolj.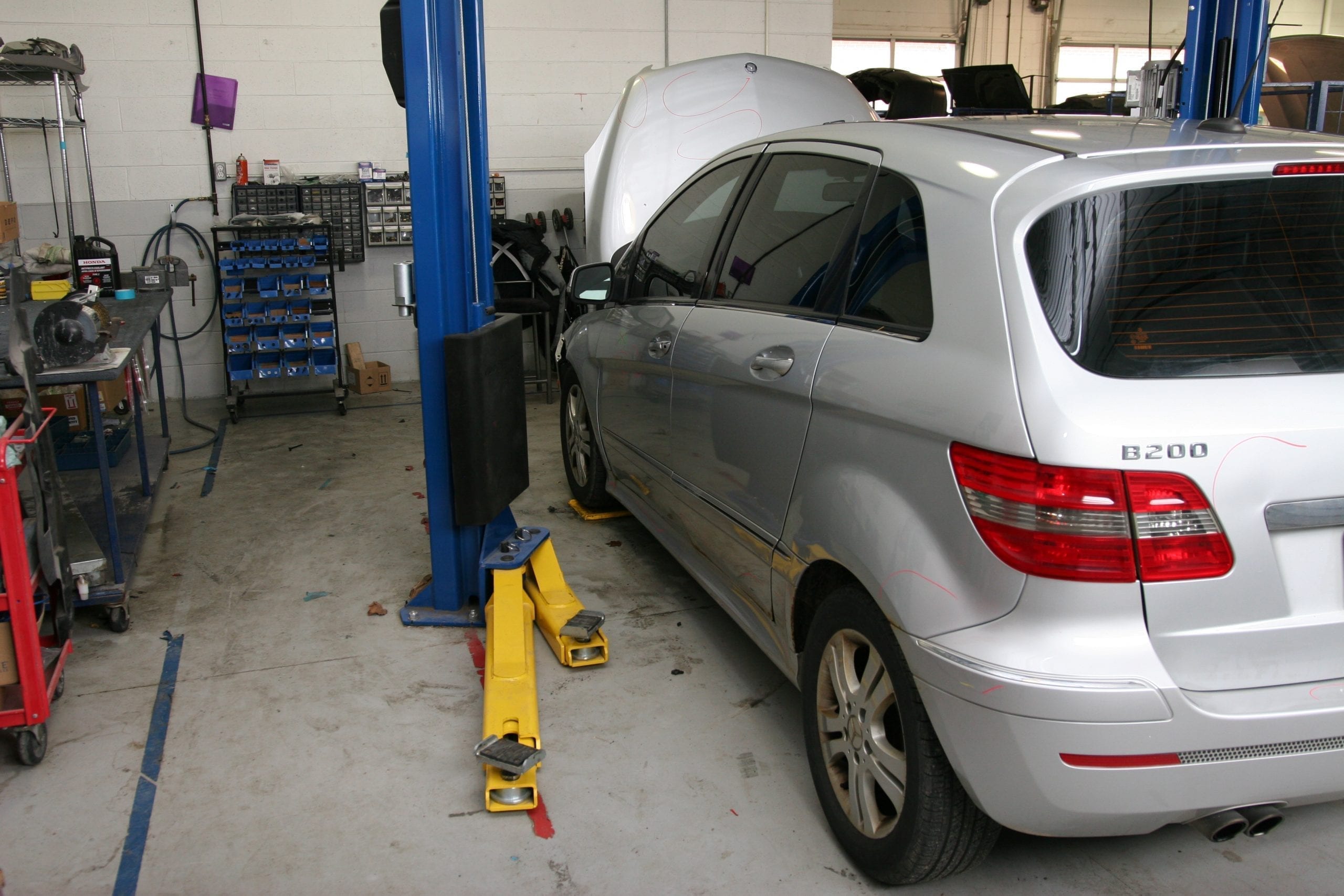 Creating synergies
Yet with advances in data gathering, there are opportunities, particularly among network franchisees that operate both collision centres and mechanical businesses, such as CMD CARSTAR in Calgary, Alta., and CARSTAR Oakville in Oakville, Ont.
For these locations, positive customer experience on the collision repair side can lead to repeat business on the mechanical side and the opportunity to build a definitive CRM strategy and cultivate long-term customer loyalty.
It also allows these locations to control the process without having to outsource any aspect of the repairs, since many vehicles involved in collisions will often require mechanical work. Sometimes mechanical customers will look for cosmetic repairs, especially if they plan to keep the vehicle or get the maximum price when it comes to trade-in or sale time.
From these discussions, it's apparent that customer retention initiatives represent an opportunity for collision service providers that have yet to be fully realized. When you are working hard to create a great experience, one could think there have to be opportunities for a solid ongoing relationship.